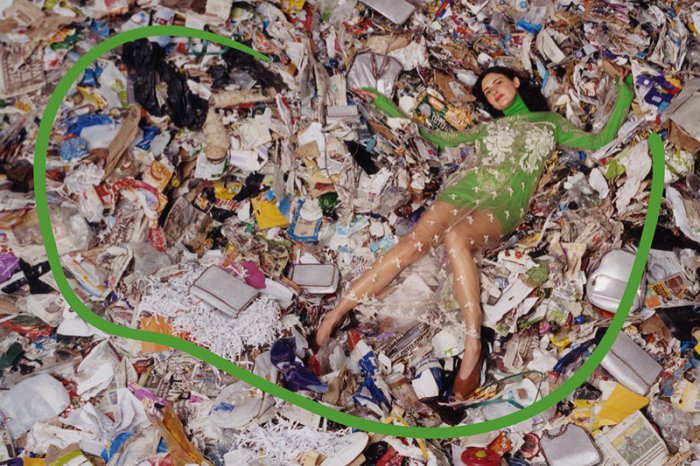 An image from Stella McCartney's fall 2017 advertising campaign
Stella McCartney takes sustainability to the forefront with her brand's fall-winter 2017 campaign. Made in collaboration with artist Urs Fischer and photographer Harley Weir, the shoot heads to Scotland's eastern coast. Models Birgit Kos, Huan Zhou and Iana Godnia pose in landfills for the campaign. One image shows a model posing with "clean waste" at a recycling center. While another shows a landfill. McCartney's effortlessly chic styles spotlight relaxed silhouettes and touches of lace.
"The idea we had with this campaign is to portray who we want to be and how we carry ourselves; our attitude and collective path. Our man-made constructed environments are disconnected and unaware of other life and the planet which is why there is waste," McCartney says about the new campaign.
————————————————————-
STELLA MCCARTNEY FALL/WINTER 2017 CAMPAIGN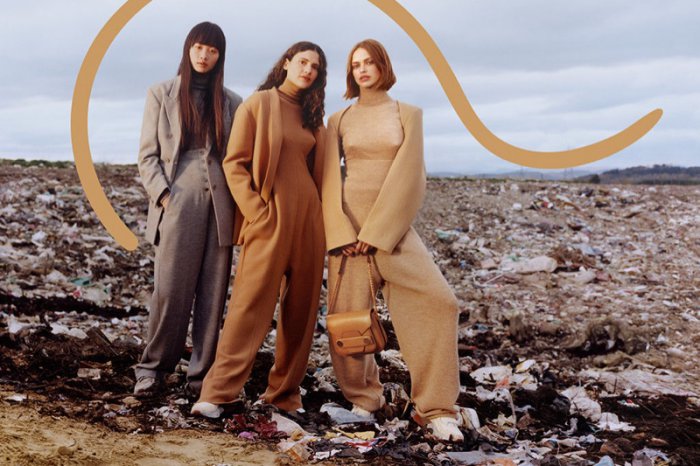 Stella McCartney sets fall-winter 2017 campaign in a landfill