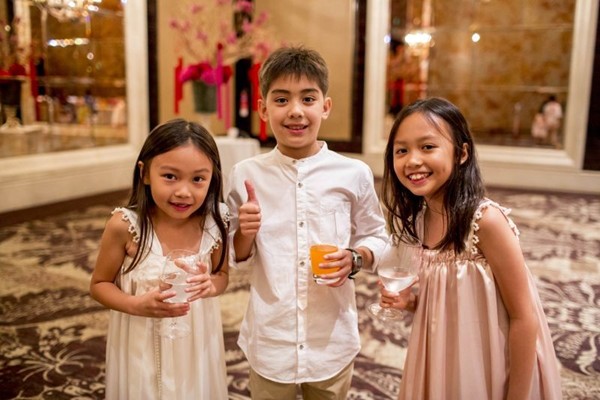 The St. Regis Singapore recently invited esteemed guests to usher in the enchanting and prosperous Lunar New Year at the opulent John Jacob Ballroom. On March 1, the VIPs, together with their families, gathered at St. Regis to welcome the year of the Goat. The festive afternoon was jointly hosted by CRIB, a social enterprise which aims to empower women to become successful entrepreneurs through networking, matchmaking and business incubation. In line with the Family Traditions at St. Regis program, the celebration was aimed at bringing families together to create exceptional experiences and unforgettable memories.
The guests and their families spent the Sunday afternoon in merriment with fun-filled Chinese cultural activities, and a delightful spread of Chinese cuisine meticulously prepared by the St. Regis masterchefs. It was a joyous afternoon of family bonding over traditional Chinese folk handicrafts and splendid gourmet indulgence, including a bespoke Yu Sheng experience. The guests tied Chinese knots, savored Dragon's Beard Candy expertly handmade a la minute, and recieved bespoke mementos of gleaming stones in auspicious gold – each penned with the guests' names in artistic brushstrokes masterfully crafted by the talented calligrapher.
Everyone got a pleasant surprise when a boisterous group of lion dance performers, accompanied by a God of Fortune, danced their way into the ballroom in gaiety to wish the guests prosperity and happiness.