Give your makeup collection a colorful revamp with the new seasons hottest trends. Below are the top beauty looks from spring/summer 2013, with plenty of food for thought.
Spring/ Summer 2013 Makeup Trend 1: Pure Minimalism: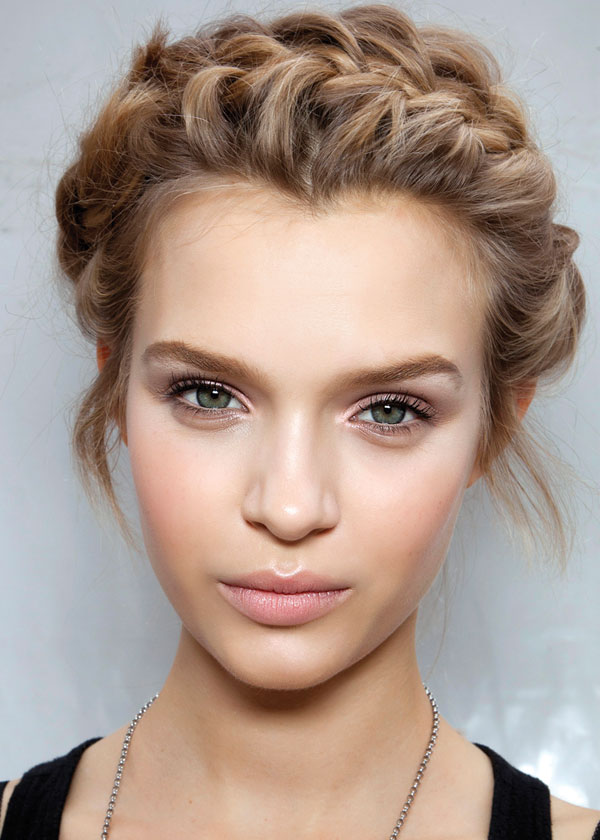 The spring 2013 beauty trends place a high accent on natural beauty. It's about a perfect sculptural makeup highlighting the lines of the chin, cheeks, nose and forehead. Eyes are slightly touched by mascara and natural eye shadow tones, the complexion is enhanced by a delicate touch of pale pink blush, while the lips look so soft and expressive. This trend was present in all the four fashion capitals, so you have to master the techniques of working with concealer and foundation and creating a natural makeup look.
Spring/ Summer 2013 Makeup Trend 2: Emphasized Lower Lash Line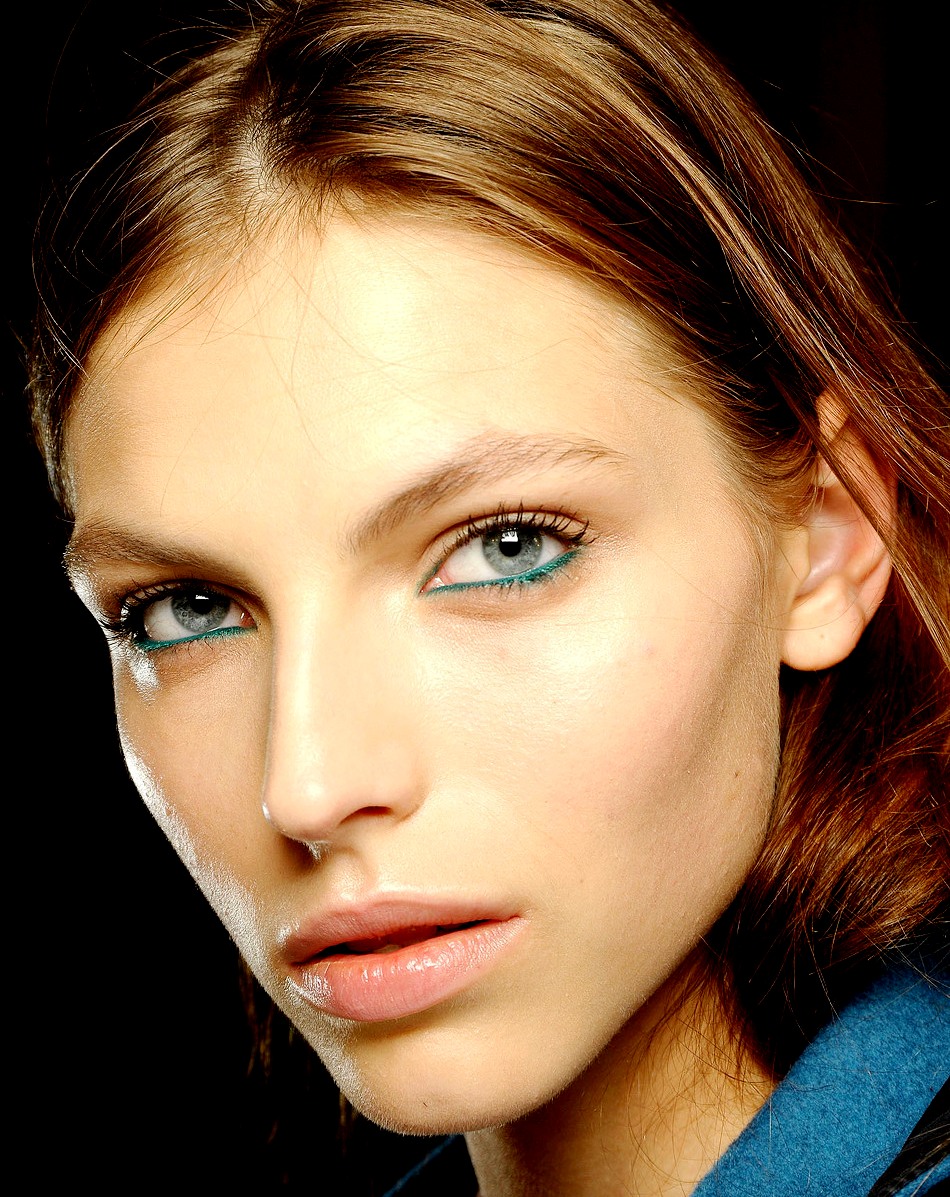 Inspired by the '90s looks, makeup artists put a high emphasis on the lower lash line. As a result, they used black liner for a sexy smokey effect on the lash line or romantic turquoise tones that became a real highlight against a subtle nude makeup look.
Spring/ Summer 2013 Makeup Trend 3: Semi-Transparent Eyeshadows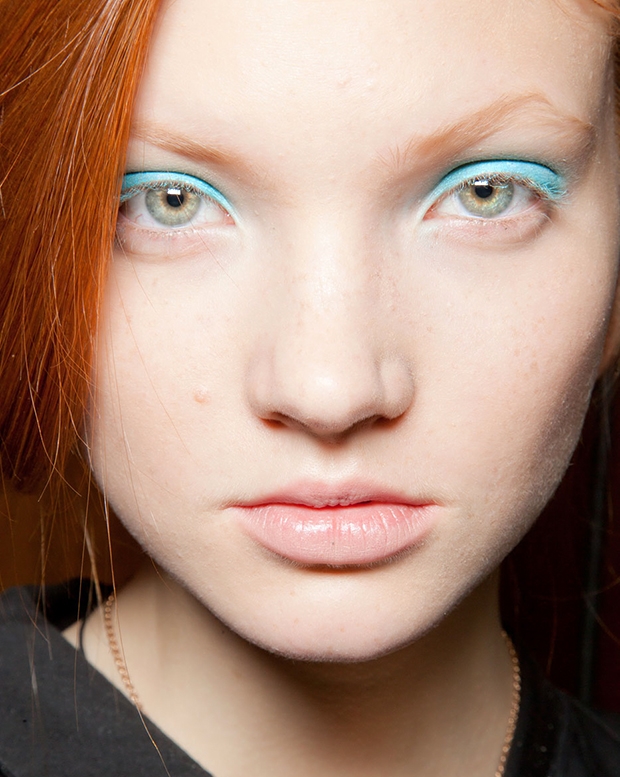 Some designers tried to create the "good" girl image by opting for semi-transparent, barely visible translucent eyeshadows and applying them directly under the brows. Others, like Fendi, took a white eyeshadow and tried to get a creative feathery effect.
Spring/ Summer 2013 Makeup Trend 4: Spider Lashes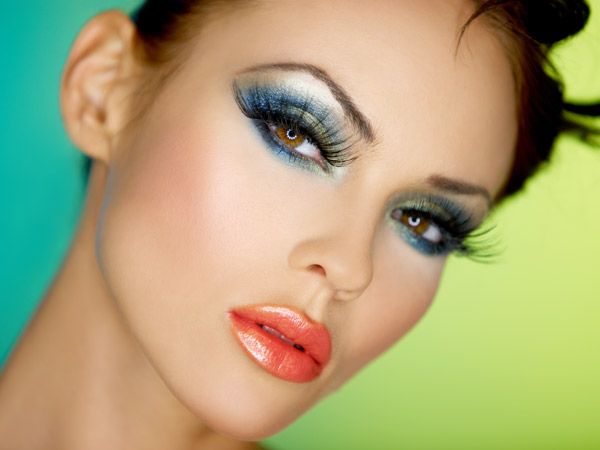 In contrast to the dominant minimalist makeup style, where the eyelashes came either bare or inked in a very subtle manner, Gucci, Giorgio Armani and Moschino showed feminine, lush eyelashes. This effect is called spider lashes by makeup artists, and it looks utterly mysterious and seductive.
Spring/ Summer 2013 Makeup Trend 5: Pink Obsession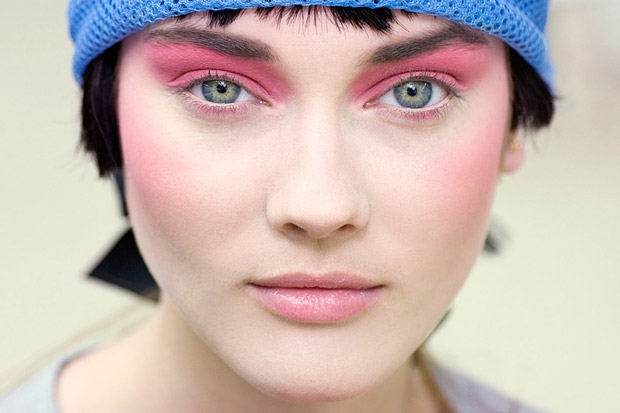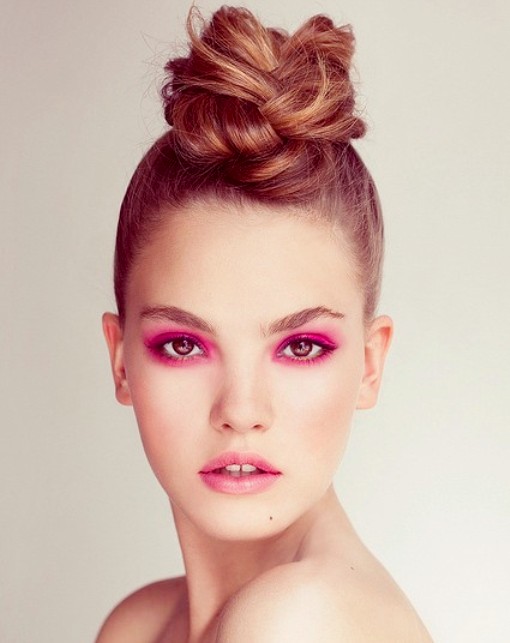 Besides an inclination towards blue tones expressed in the form of eye makeup, on most of the runways reigned the pink mood. All shades of pink were present in all the four fashion capitals this year. Giles opted for fuchsia juicy lips, while Donna Karan brought the trend of screaming pink eyeshadows and pink mascara. Jean Paul Gaultier gave preference to delicate pink blush and Cjstello Tagriapietra took us to the era of romantic pink summer lightness and the '90s pop music.