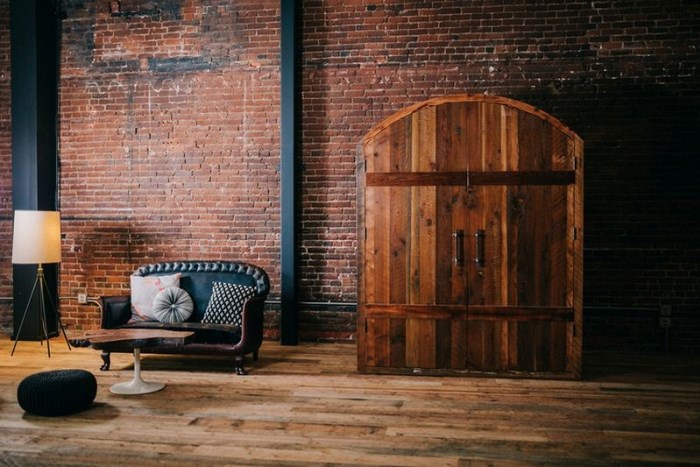 This rustic beauty is a dream for the wine connoisseur with highly-engineered parts, beautiful, salvaged Oregon barn wood and hand-forged handles and latches. A state-of-the art, high-end cooling unit is a silent worker, while providing consistent temperature and humidity control. And, don't worry about the occasional odd shaped bottles and quirky sized ones – a universal racking system is designed to fit a range of bottle sizes. Finally, all your best wines can be easily placed together – and beautifully too.
A Sommi is also built to last. With the backing of passionate craftsmen with over seven decades of combined experience, the Sommi is a taste of heirloom quality furniture and cabinetry. And, you can design your own Sommi too, with your choice of wood type, door handles and racking configuration for a uniquely personal vibe.
The Sommi features three models: Model VV1 is for the serious collector with a capacity for over 400 bottles, while Model VV2 is comfortably mid-sized, just right for the standard 250 bottles. Model VV3 is a mini, yet incredible compact version for about 120 bottles. Whether it's a centerpiece like the stunningly large Model VV1 or a more modest statement piece like the VV2, the Sommi is certainly a gorgeous addition to any home.
(Photos: Sommi)