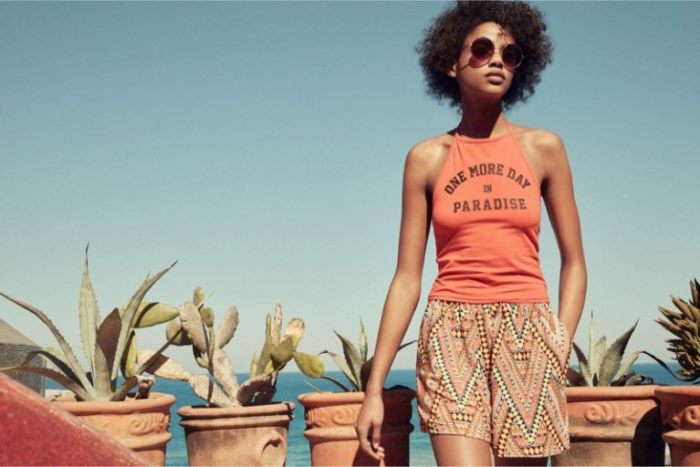 H&M Halterneck Top, Patterned Shorts and Round Sunglasses
Summer time is just around the corner, and H&M's contemporary line Divided has just the styles for those warm weather months. Worn by Aya Jones, Frederikke Sofie and Jordan Barrett, the models soak up the sun in shorts, tank tops and sandals.
For the girls, it is all about breezy maxi dresses and strapless rompers while the guys rock graphic t-shirts and hoodies.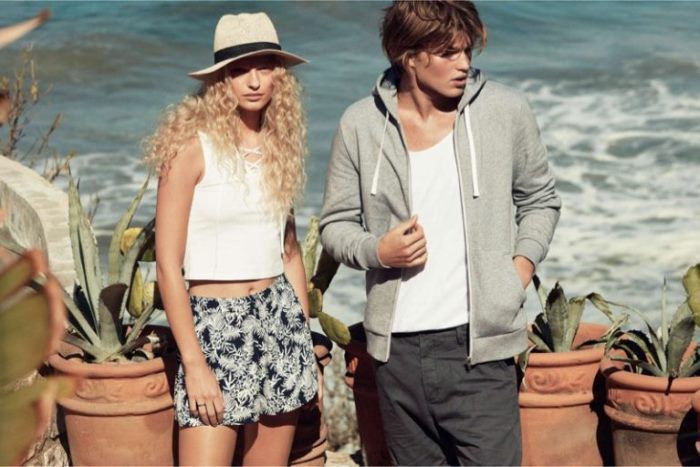 (On Her) H&M Straw Hat, Short Tank Top with Lacing and Patterned Shorts (On Him) H&M Divided Hooded Jacket, H&M Tank Top and Divided Cotton Shorts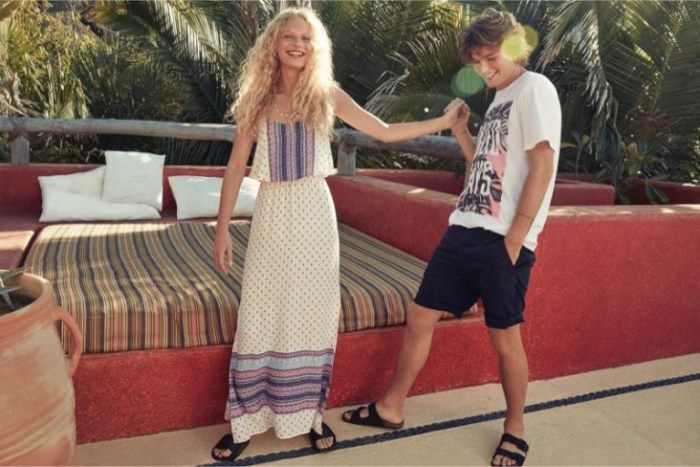 (On Her) H&M Divided Patterned Maxi Dress (On Him) H&M T-Shirt with Printed Design and Divided Cotton Shorts
(Left) H&M Crop Top, Denim Shorts and Macrame Crossbody Bag (Right) H&M Divided Sleeveless Dress and Head Chain (worn as necklace)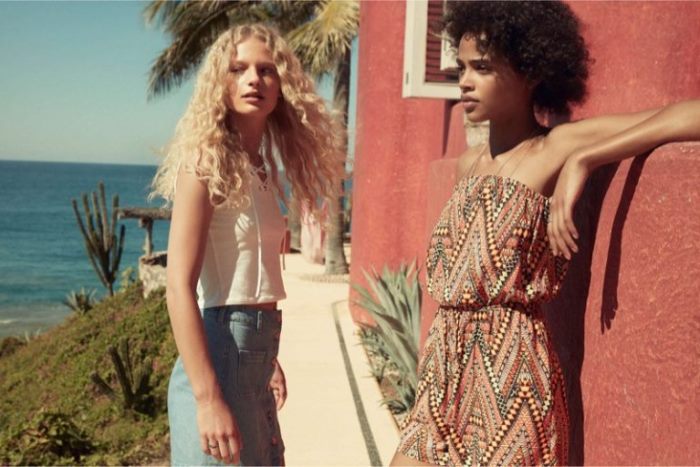 (Left) H&M Short Tank Top with Lacing and A-line Denim Skirt (Right) H&M Divided Strapless Romper