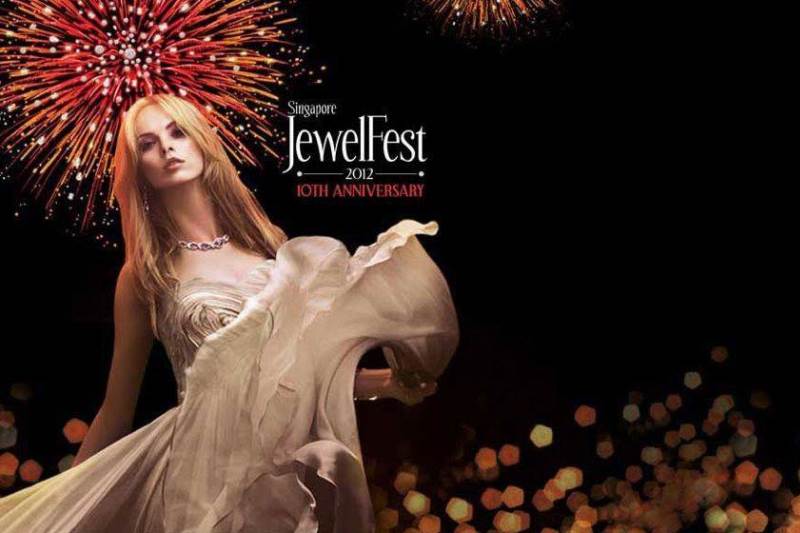 Asia's ultimate luxury jewellery affair, Singapore JewelFest 2012 (SJF12) is in its tenth edition, the 2012 festival is the largest exhibition to date unrivalled in scale and stature.
The prestigious festival will showcase over 50 jewellers – double than when JewelFest first started in 2003. The exhibition will showcase a larger number of local jewelers and Hong Kong designers. The festival also sees greater participation from European and American jewellery houses and designers, making SJF12 is a truly world-class luxury event.
Returning once more to the Jewel Pavilion at Ngee Ann City Civic Plaza from 12th to 21st October, the 10-day exhibition will be presented in two parts with the First Edition focusing on haute joaillerie and the Second Edition on signature everyday pieces.
FIRST EDITION
12 to 15 October 2012, 12noon to 9pm
16 October 2012, 12noon to 6pm
The first half of the SJF12 exhibition casts a spotlight on haute joaillerie for the red carpet and life's special moments by leading Asian designers and world-renowned jewellers. It is all about the luxury of fine jewels, its exclusivity, rarity and glamour; featuring the festival's widest selection of rare and natural gems – both in terms of value and variety – paired with the artistry of jewellery design and craftsmanship.
SECOND EDITION
17 to 21 October 2012, 12noon to 9pm
The second five-day exhibition places the dazzling styles of cosmopolitan women and men in the limelight. From power styles for the boardroom to show-stopping bling for the fashionista, celebrated local and European designers and jewellery houses are poised to present their craft of gem selection, design and setting in this spectacular showcase of high fashion and cutting edge jewellery.
For more information, go to http://www.singaporejewelfest.com