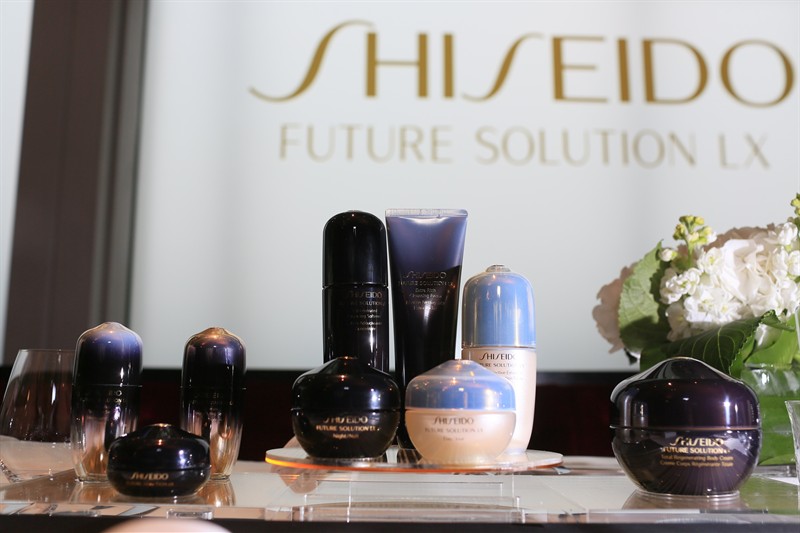 Hong Kong celebrities and socialites flocked to an elegant tea gathering at the French Window, ifc mall, to celebrate the launch of the Shiseido Future Solution LX line.
Shiseido is a well-loved brand in Asia, with over 141 years of ground-breaking developments in skincare and beauty products. The latest line, Future Solution LX helps with anti-aging, due to the Superior Radiance Serum which uses lustrous dual-action technology to give skin clarity and smoothness, akin to Japan's precious Hanadama Pearls.
With pearls as the theme, guests were treated to an exclusive white themed venue where they enjoyed the pearl candy corner to prepare their own personal candy. Sharon Cheung, Helena Pong and Priscilla Ku shared their skin care tips with the rest of the guests, highlighting the help that Shiseido's skincare products gave them. Guests could also try the products to see which suited them best. Models Angelina Anderson and Mikki Yao later modelled pearl jewelry and the brand's latest products.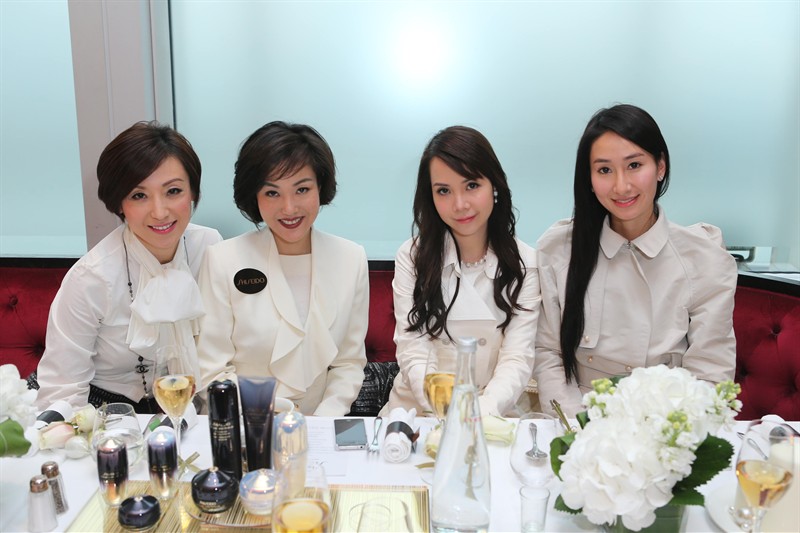 Lelia Chow, Jane Chao, Yvonne Lui, Jamie Sze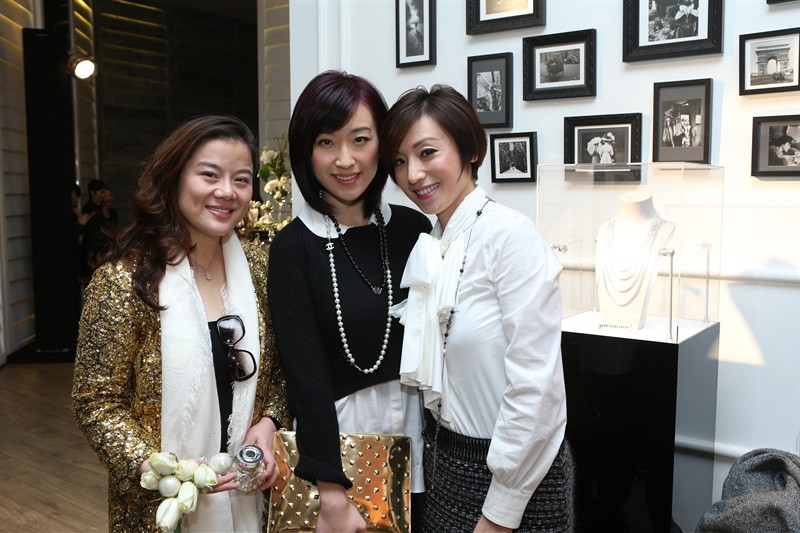 Samantha Sun, Florence Tsai, Lelia Chow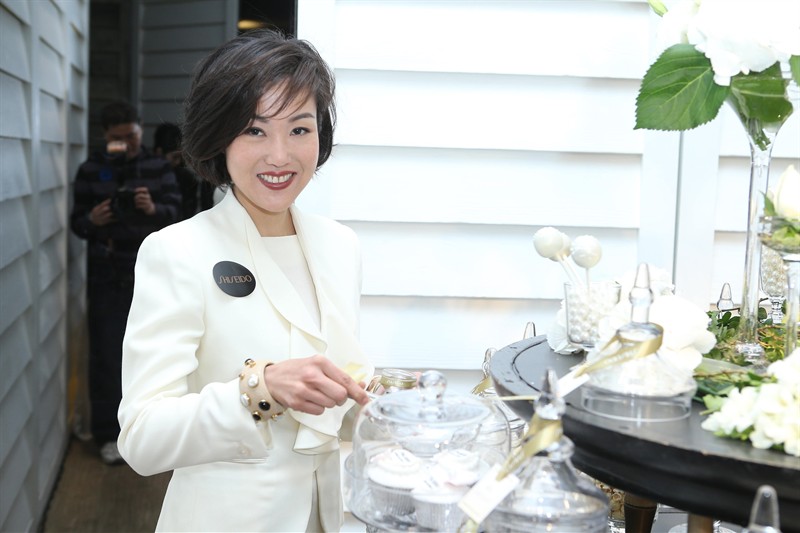 Jane Chao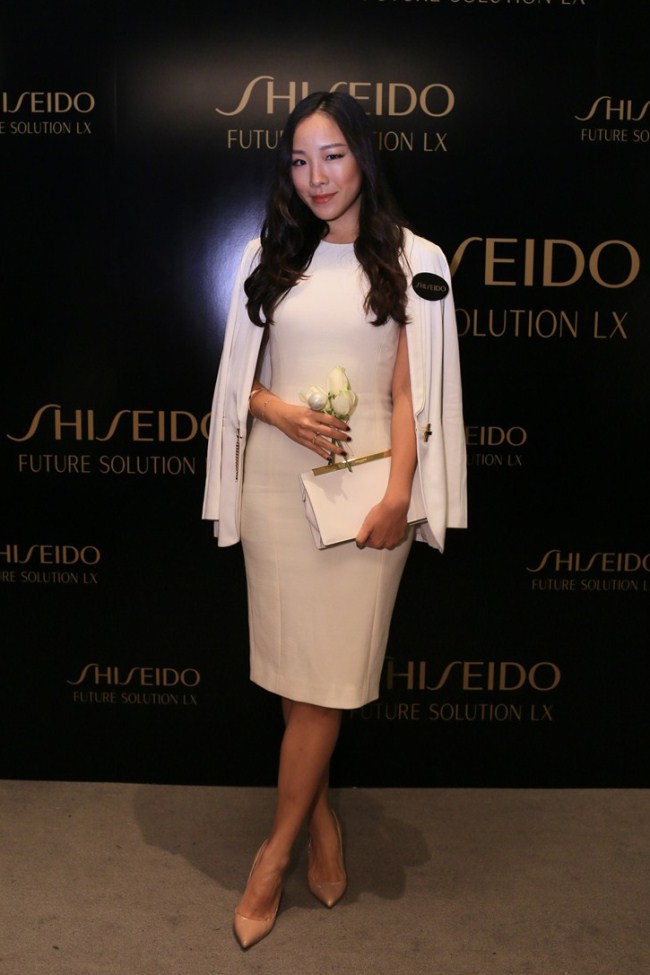 Fei Ping Chang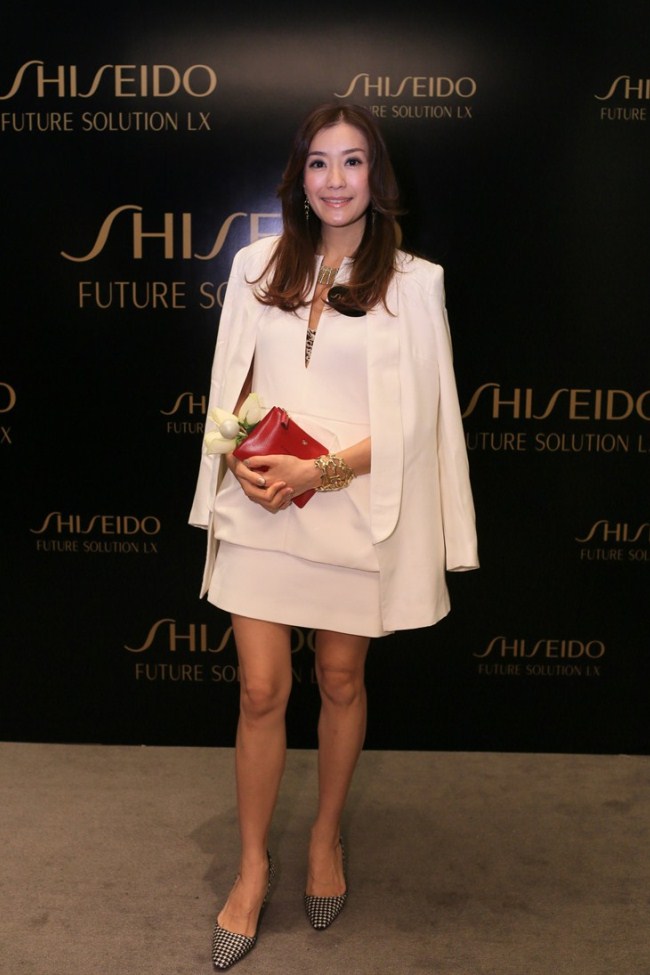 Nicola Young