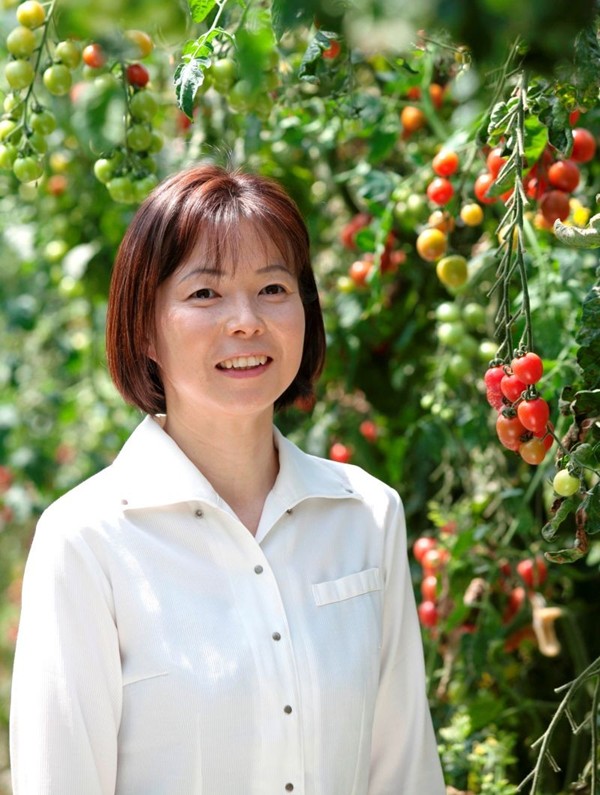 Nadaman at Shangri-La Hotel, Singapore welcomes certified vegetable sommelier, Fusae Enomoto to enhance the current seasonal menu with organic produce air-flown from her own farm from April 13 to 19. Aside from enjoying the a la carte creations and set menus, guests can also participate in two cooking classes led by Enomoto on April 15 2015.
Fusae Enomoto is a certified vegetable and fruit meister, who currently co-manages the Enomoto Farm – a family-owned farm in Saitama Prefecture located to north of Tokyo. She cultivates more than 100 varieties of seasonal vegetables without utilising chemical fertilisers and pesticides. One of her farm's highlights is a 200-square-metre greenhouse for tomato cultivation.
In addition to Nadaman's current seasonal dishes, guests can also sample Enomoto's organic harvest in a la carte specials and set menus specially crafted by Head Chef Takaya Ishizuka. The promotional signatures include Deep-Fried "Ayame" Turnip with Mushroom Sauce as well as Tomato Salad comprising of five types of tomatoes. Set lunch and dinner menus feature "Katakurina" Vegetable Sushi with Japanese Mustard, Deep-Fried Lobster with Assorted Vegetable and Bonito Broth Sauce. Novel desserts, such as Simmered Tomato in Wine with Jelly and Tomato Mousse will end the unforgettable organic gourmet experience on a sweet note.
Enomoto will conduct an exclusive two-hour cooking demonstration on April 15.  The cooking demonstration will be conducted in English at 4 p.m. Dinner will be served after the demonstration and participants will have the opportunity to sample the seasonal dishes.