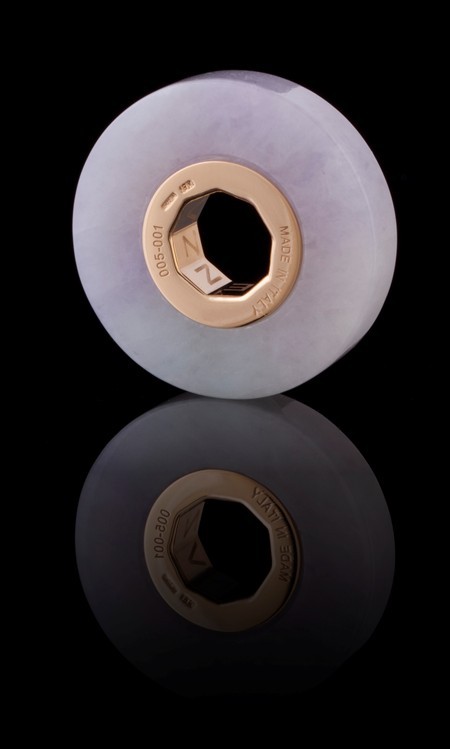 Senzanome celebrates the marrying of eastern traditions and Italian design sensibilities with their new company showroom in Times Square.
Traditionally believed to protect the spirit from negative elements, jade – otherwise known in ancient China as the 'Stone of Heaven' – is transformed into exquisite pendants in the hands of creative director Giulio Zecchini.
Produced in limited edition, every jewel from the seven Senzanome collections is designed and hand-crafted in Italy using certified Type A Natural Jadeite from Burma and 18 carat gold. Having launched their first collection in Hong Kong last year, the jewels quickly captivated the attention of admirers from all over the world, including the guys at the Louis Vuitton City Guide, who listed it in "100 things to see in Hong Kong".