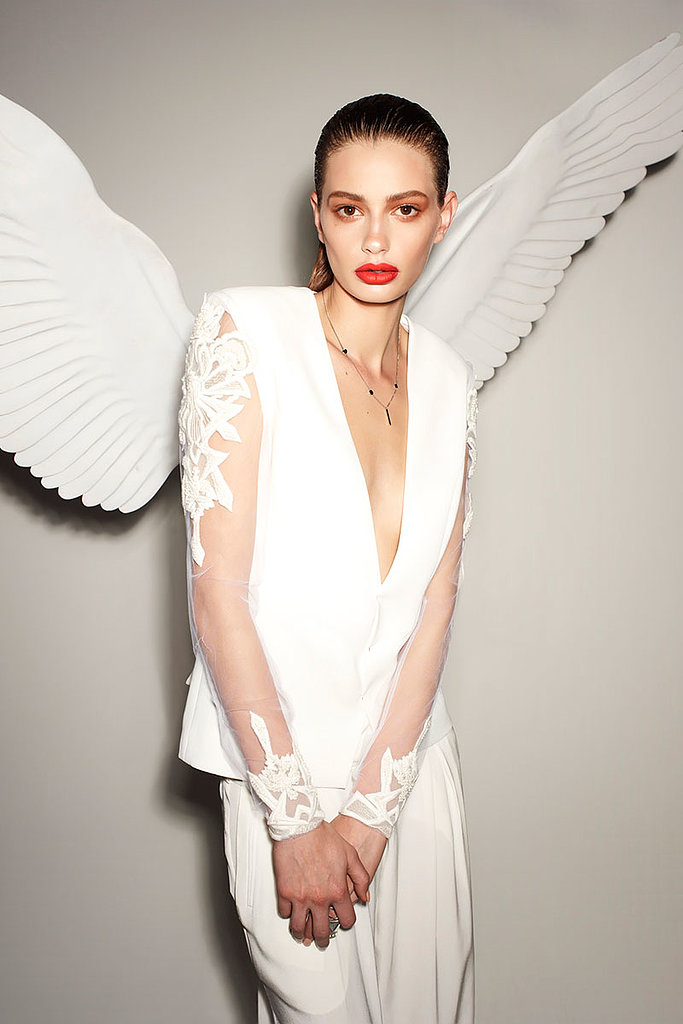 Sass & Bide gives birth to an eclectic mix sure to charm with all it's chic style statements and heavenly touches captured by Ben Sullivan, starring Cassi Van Den Dungen.
The standout opening look—a white deep-V-neck shirt with embroidered lace sleeves worn with on-trend, relaxed ivory trousers, nicely harmonized those two ideas, as did ethereal chiffon gowns embellished with tough hardware that had armor-like appeal.
Denim has always been a major category for the brand, and while indigo is often kept separate from the more editorial offerings, the light-wash ultra-distressed boyfriend jeans here looked fresh with a crisp capelet, T-shirt, and pumps.