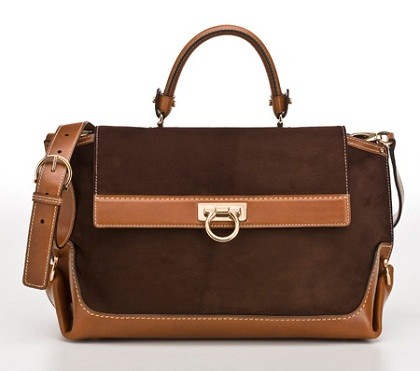 The Sophia is one of our favorite Salvatore Ferragamo bags and is back for Spring/Summer 2011, as gorgeous as ever.
Its leather outline has been designed to contrast more strikingly than its predecessors against the different texture of its body, accentuating the bag's definitive shape.
The new Sophia comes in a variety of materials including calf leather, canvas and patent leather and comes in a range of different sizes.
HK$12,950-17,500