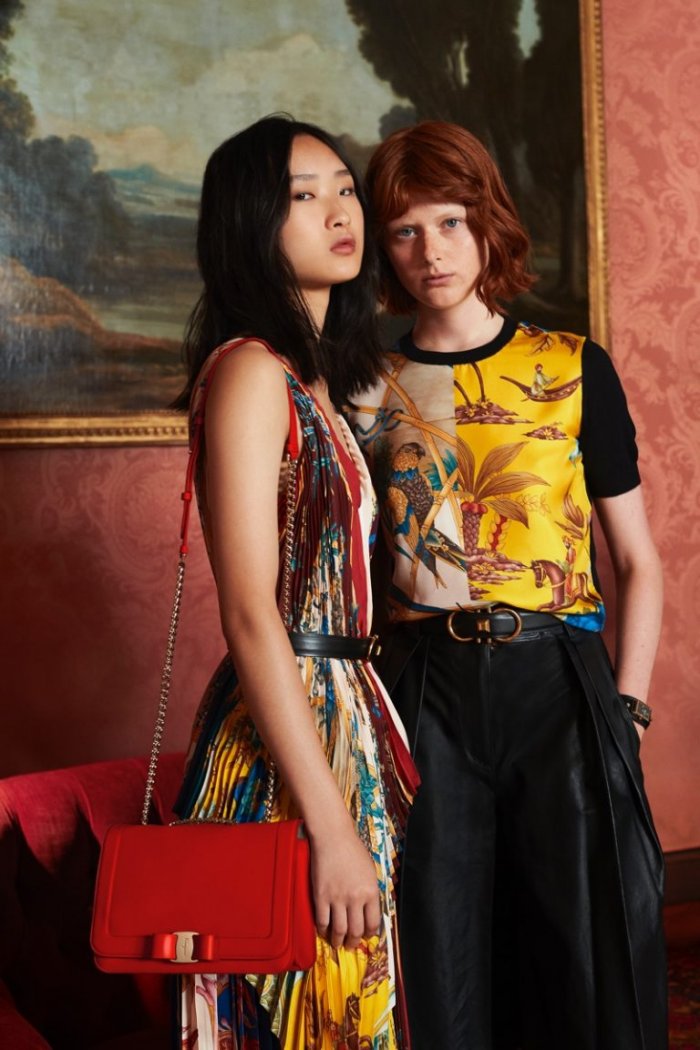 Chuyan He and Fabienne Dobbe front Salvatore Ferragamo Holiday 2018 campaign
Salvatore Ferragamo welcomes the end of the year with the launch of its first ever Holiday campaign. Called Patchwork of Characters, the cast includes Malaika Firth, Chuyan He, Fabienne Dobbe, Tevin Steele and Ryu Wankyu.
Photographed by Sofia Malamute, the images spotlight designs from the brand's pre-spring 2019 collection. From the Vara boots to the Sumatra print and jewel tone dresses, Ferragamo's holiday campaign exudes pure elegance.
"Shooting this campaign alongside Sofia and watching all that work come alive was extremely exciting. That's because the greatest privilege in being able to explore the archive, passed down via generations of Ferragamo expertise and passion, lies in being able to introduce it to a new generation," says Paul Andrew, Salvatore Ferragamo Women's Creative Director.
——————————————————
SALVATORE FERRAGAMO HOLIDAY 2018 CAMPAIGN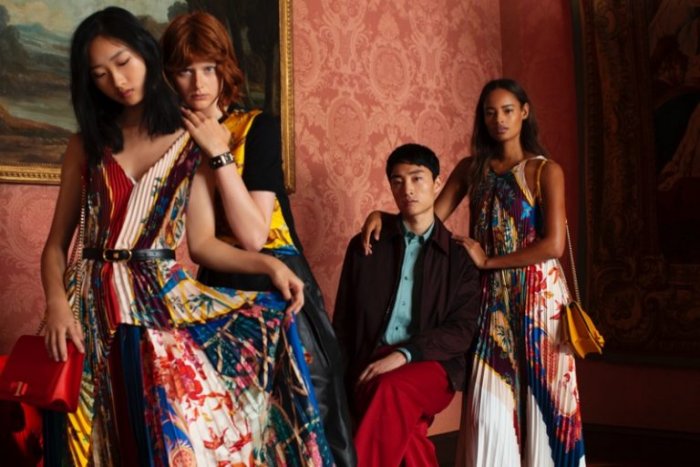 Salvatore Ferragamo launches Holiday 2018 campaign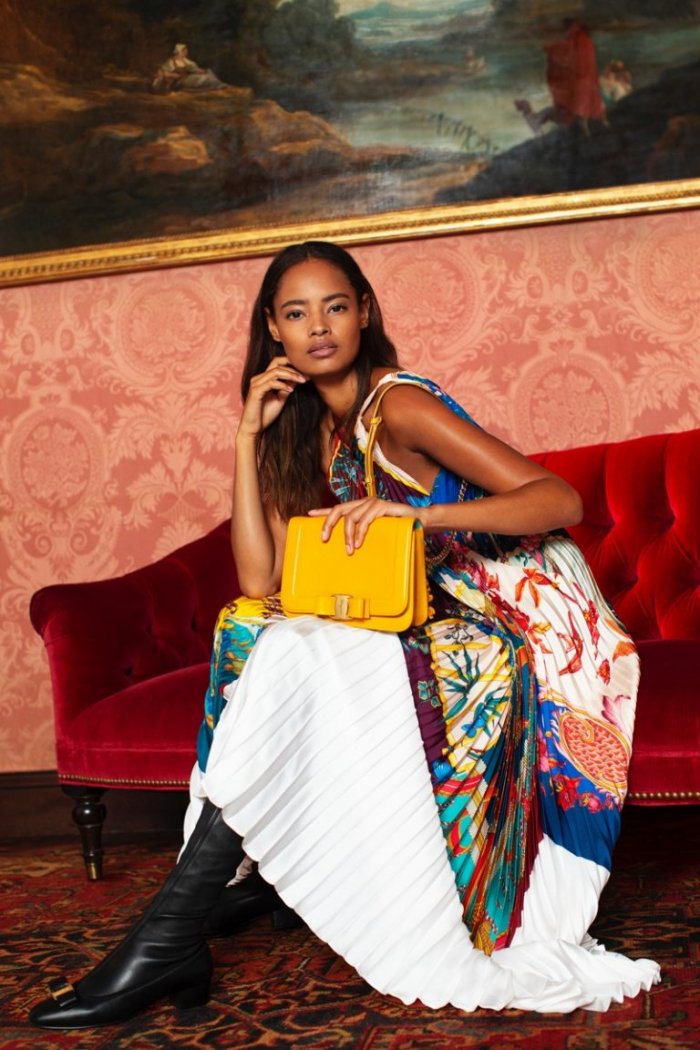 Malaika Firth appears in Salvatore Ferragamo Holiday 2018 campaign
An image from the Salvatore Ferragamo Holiday 2018 advertising campaign
Salvatore Ferragamo features jewel tone fashions in Patchwork Of Characters Holiday 2018 campaign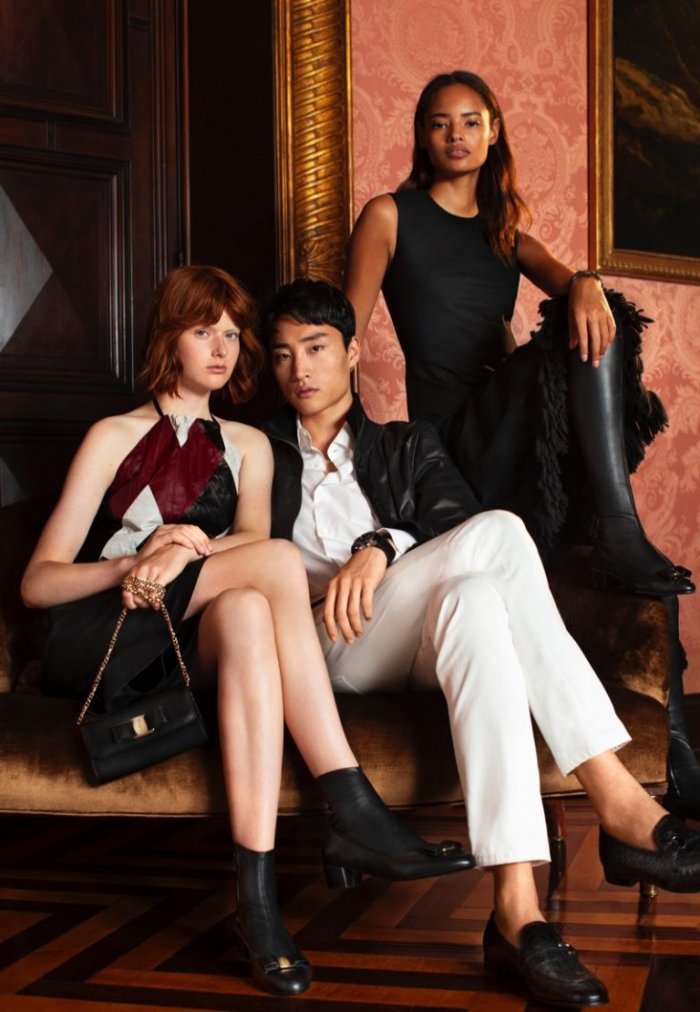 For 2018, Salvatore Ferragamo unveils its first Holiday advertisements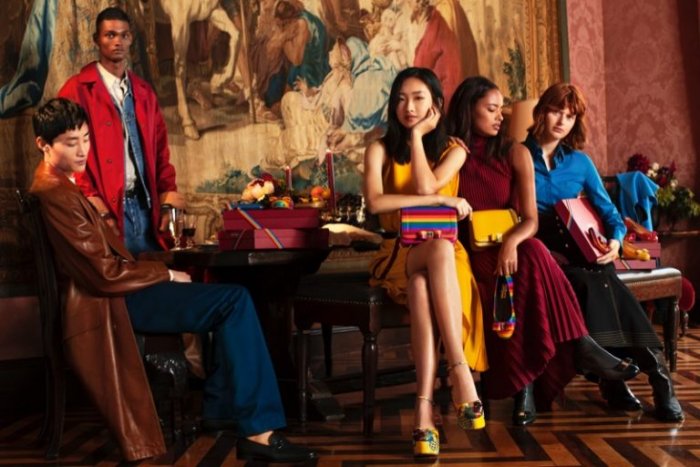 Salvatore Ferragamo unveils Patchwork Of Characters Holiday 2018 campaign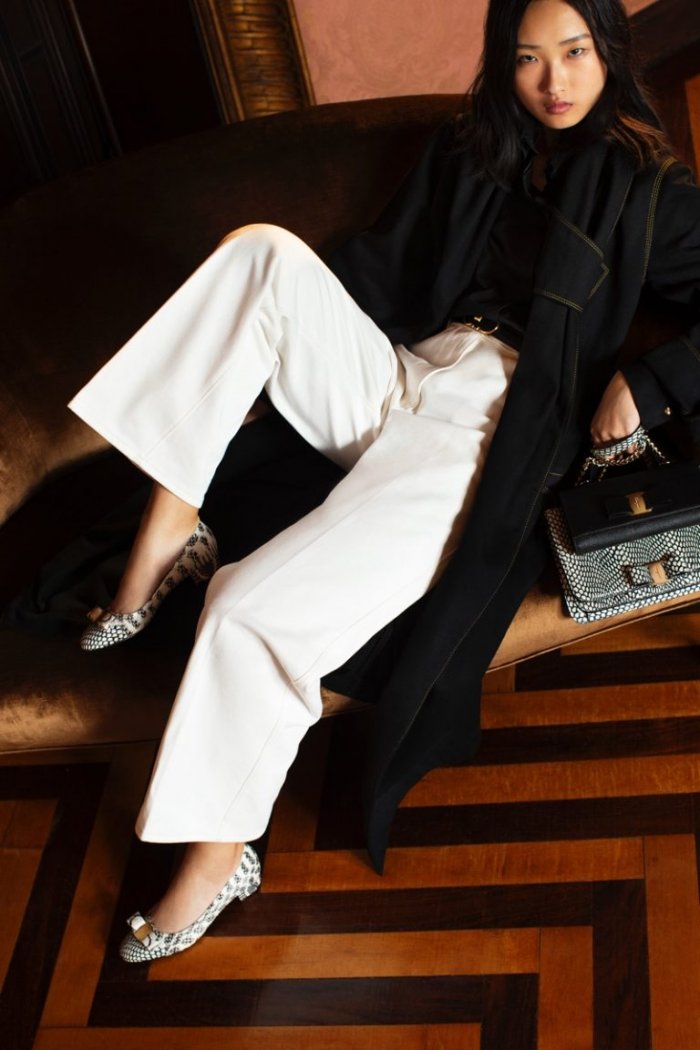 Chuyan He wears black and white look from Salvatore Ferragamo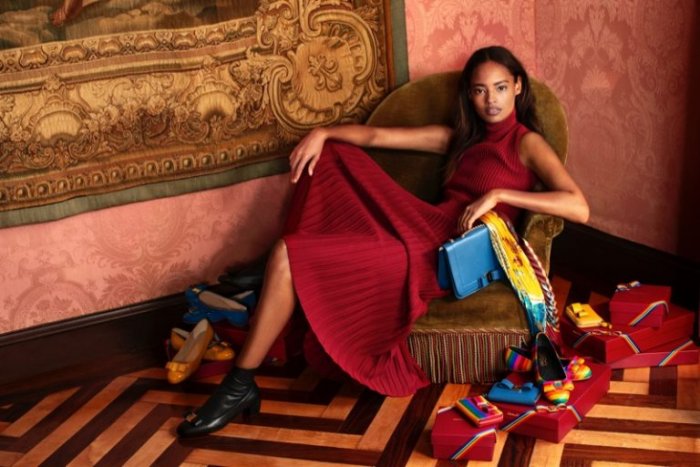 Model Malaika Firth appears in Salvatore Ferragamo Holiday 2018 campaign