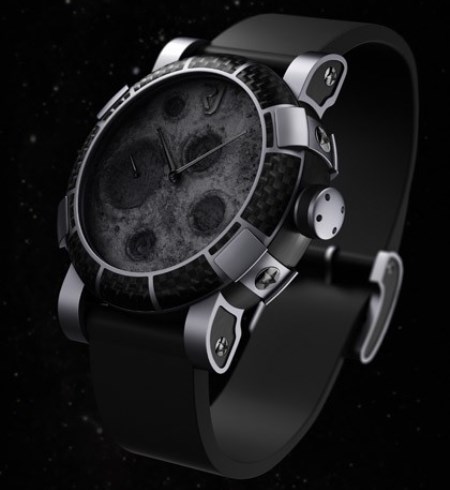 After stunning both the fraternity of horology and the world with their Titanic-DNA collection – the only watches in the world to feature actual rusted steel from the hull of the Titanic – Romain Jerome does it again with their Moon Dust-DNA watches.
This time moon dust, fragments of the Apollo XI, Soyuz space shuttles, International Space Station and fibers from spacesuits feature in the watches.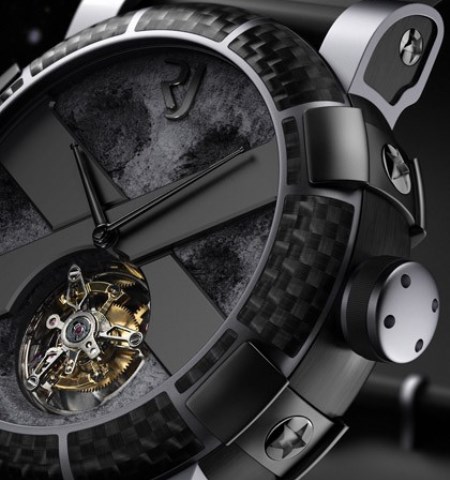 This is how it breaks down: the dial incorporates moon dust, the steel and titanium case incorporates steel from the Apollo XI, rusted steel paws incorporate pieces of the Soyuz, and the strap includes fibers from the spacesuits.
As with the Titanic-DNA, all the fragments are certified authentic and every owner will be presented with such documentation. In their debut, the watches in the Moon Dust-DNA collection are time-only propositions, with one tourbillon piece, but collectors will remember that Romain Jerome has used the Titanic-DNA for a double-tourbillon complication and for a special Cabestan piece.