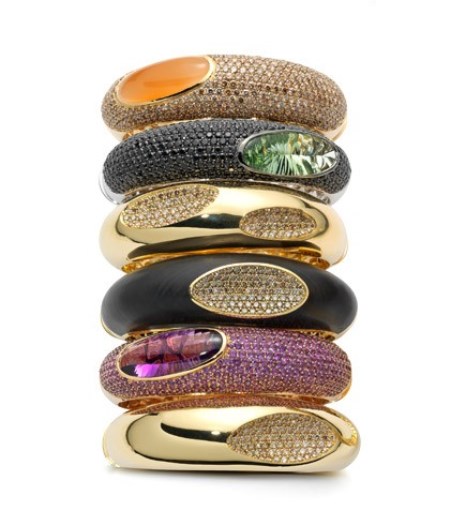 Renowned Italian jeweler Roberto Coin has never been shy or stingy about using a deluge of precious stones to adorn his designs. His sensibilities remain by far unchanged with the new collection, CapriPlus.
With the selection of soft pastel shade stones, the collection emits a subtle earthy aura, albeit one which glimmers and sparkles thanks to the pavé of black, pink or yellow sapphires, or brown diamonds.
The Isle of Capri, namesake of the collection, was a strong stimulus in the choice of color palette, where the shades of stone were specially chosen to mirror its glorious sunsets.
Also available in wood versions, the CapriPlus collection will launch worldwide in September and retails from between $1,000 to $50,000.