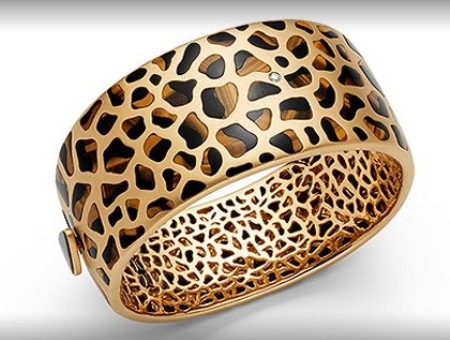 Italian jewelry designer Roberto Coin draws his latest inspiration from the kingdom of beasts in the new Animalier Collection, injecting the spirit of the wild in his unique glittering masterpieces.
Horses, bald eagles, geckos and fish feature prominently in this collection, made largely of diamond-encrusted and enamel-accented silver and gold. Coin also showcases the textures and patterns in the animal kingdom in his work, with pieces reflecting cobra scales, elephant hide, turtle shells, and the spots on giraffes and leopards.
Other previous metals and stones such as onyx and tiger's eye also make an appearance in the collection. In addition, each piece is set with a single red ruby – a symbol of protection and the signature mark of the artist.