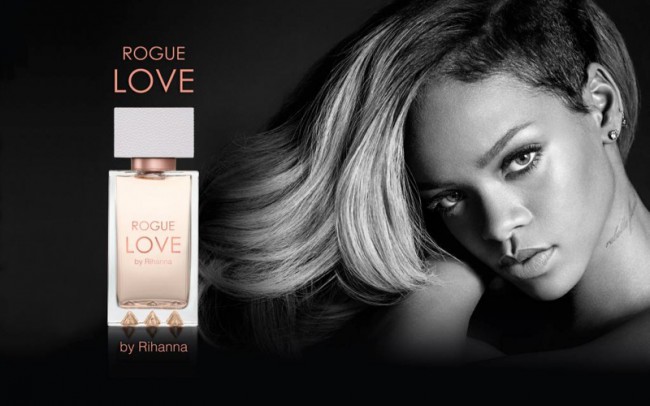 Rihanna posted an ad visual from her upcoming Rogue Love fragrance on Twitter
After famously getting her account suspended on Instagram and then taking a break from the social media site, Rihanna is officially back on Instagram. The controversial Lui cover that started the whole falling out seems to be water under the bridge now, since less than 24 hours after her comeback, the pop star has made quite a few updates including one with her wearing a costume inspired by the "Teenage Mutant Ninja Turtles" series.
Rihanna was also active on her Twitter page too; announcing the launch of her new fragrance called "Rogue Love". The scent for women is set to hit stores sometime in the near future, following up the success of "Rogue Man" and "Rogue".
(Photos: Rihanna's Instagram)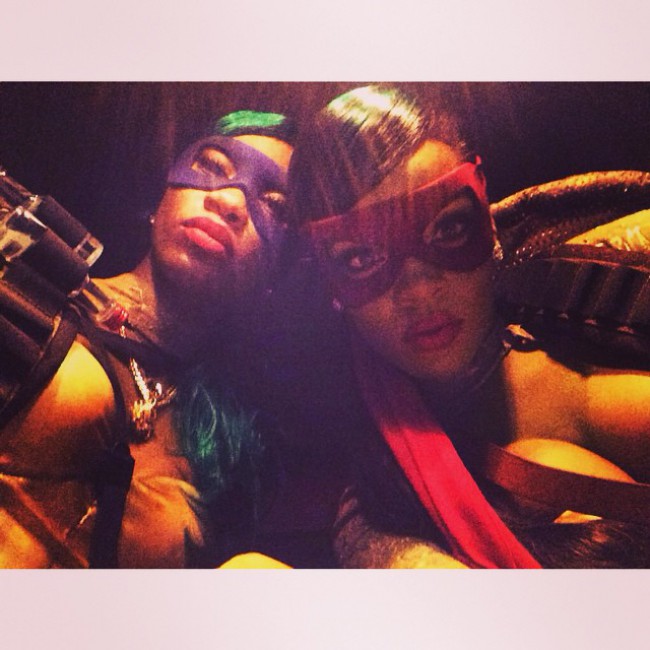 Rihanna returned to Instagram with images like this one where she is dressed as a character from the Teenage Mutant Ninja Turtles series