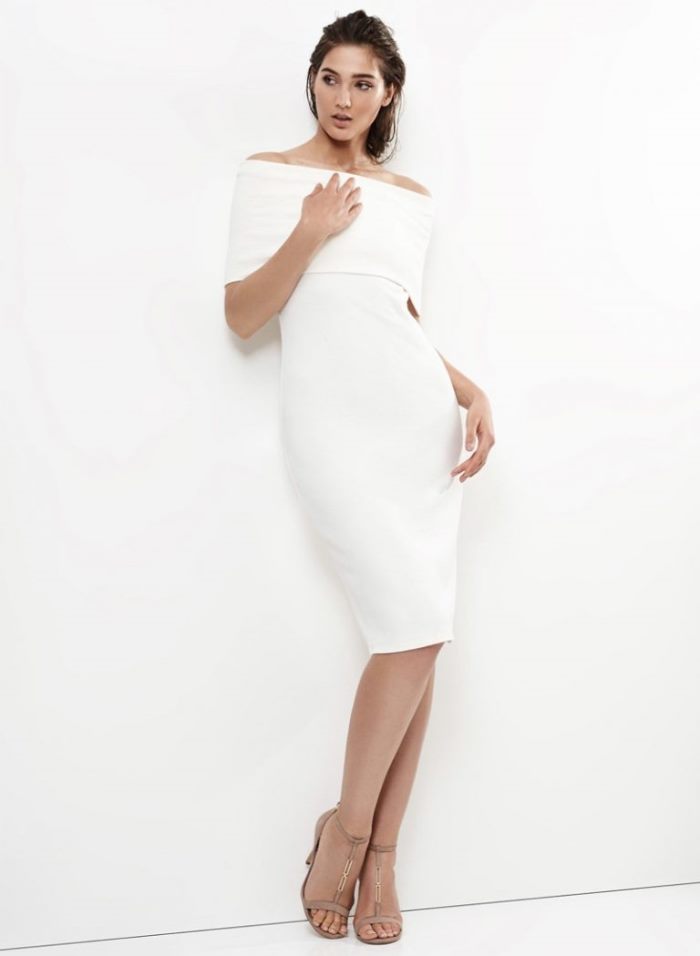 REISS Rafferty Off-the-Shoulder Bodycon Dress $285
This form-fitting dress features an elegant off-the-shoulder silhouette with a below-the-knee hemline.
With the summer season heating up, British fashion brand REISS showcases one of the hottest colors of the season–white. In a new trend guide, the label spotlights form-fitting and chic ensembles in pale shades of ivory.
From off-the-shoulder dresses to pantsuits and relaxed separates, these outfits are perfect for the warm weather season. Discover more elegant white looks from REISS below.
—————————————————————–
REISS WHITE STYLE SUMMER 2017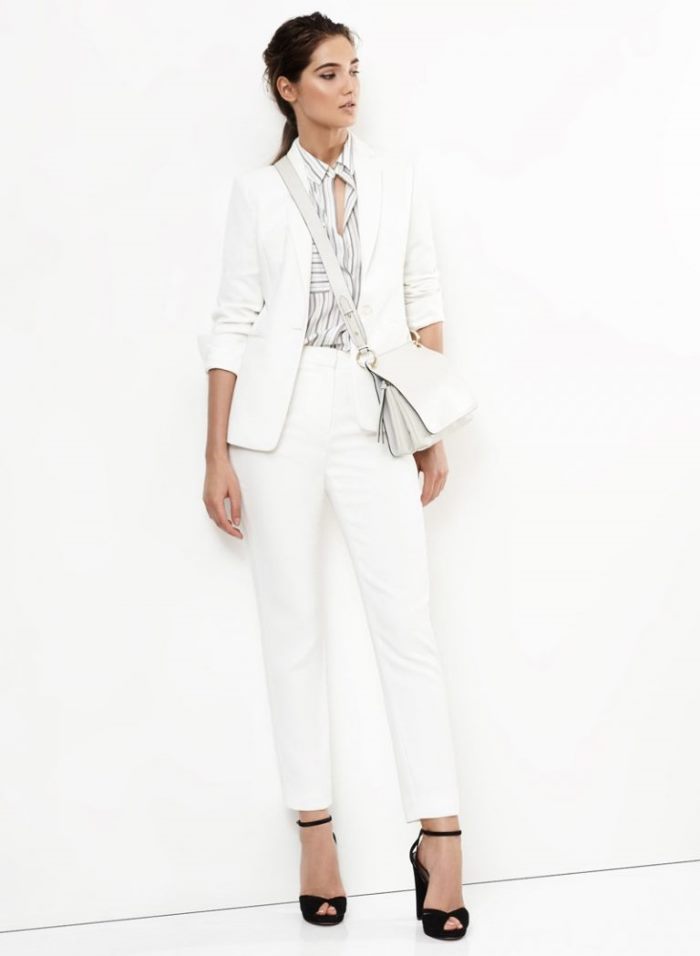 REISS Myla Jacket $445, LUCIA Striped Shirt $230 and Myla Trouser $240
Get ready to suit up in a white pantsuit with a fitted silhouette.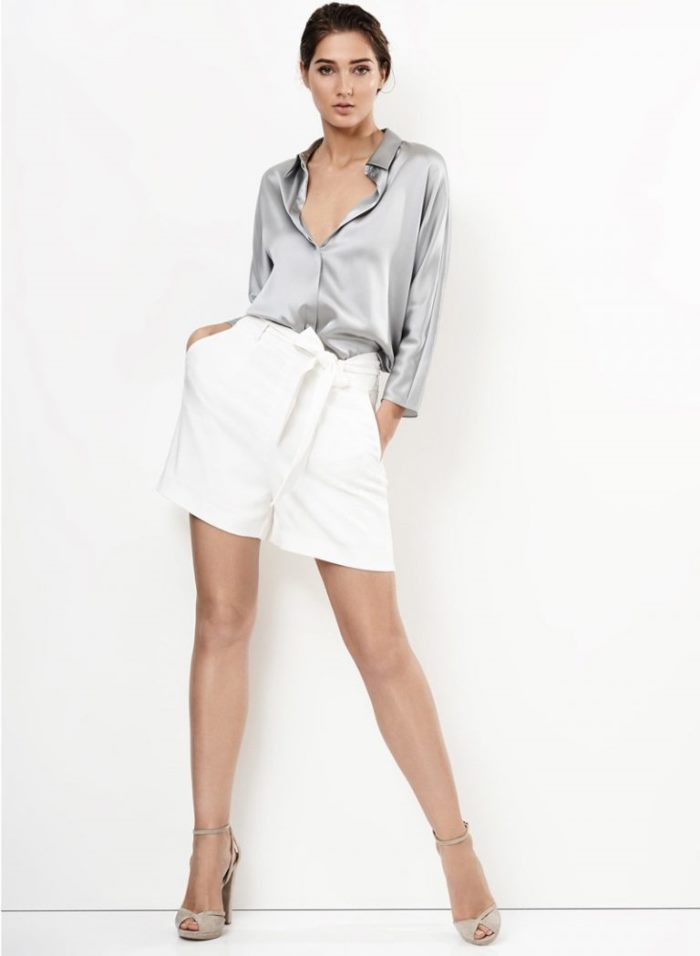 REISS Satin Blouse $295 and Tosca Belted Shorts $180
Keep it lightweight with a satin blouse and relaxed belted shorts.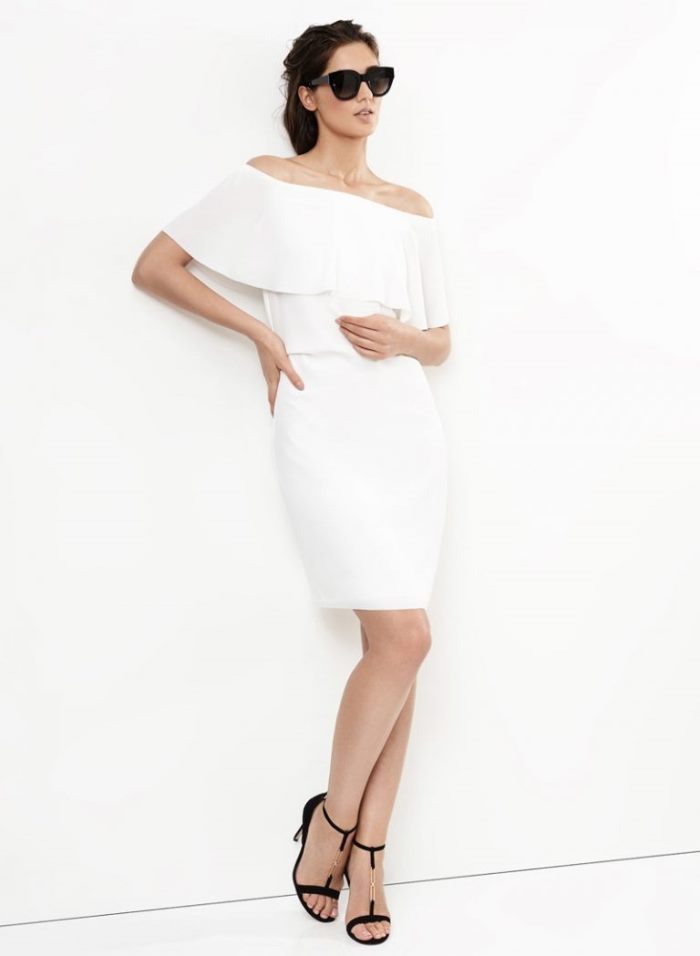 REISS Balm Off-the-Shoulder Dress $340 and Aris Metal-Detail Sandals $295. Monokel Eyewear Cleo Acetate Sunglasses $190.
Flaunt some shoulder in this sheath dress with ruffle trim and strappy sandals.