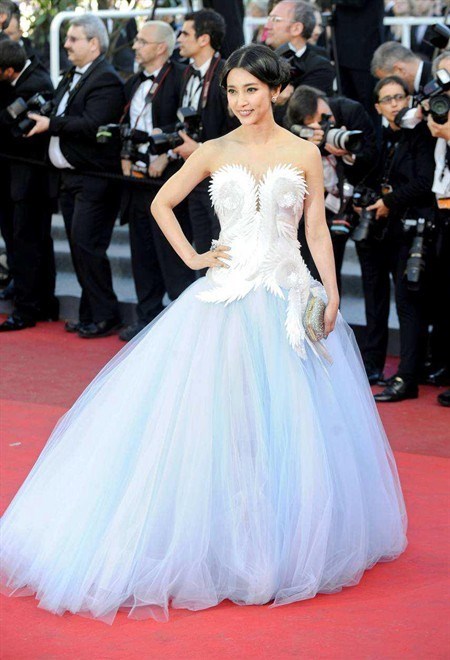 This year's Cannes Film Festival, fine films aside, is also the prime venue for people-watchers to admire the most luminous congregation of jewels and beautiful celebrities. Piaget took the opportunity to showcase their latest high jewelry, the appropriately named Limelight collection, by adorning Chinese actress Li Bing-Bing with pieces that made her shine like a billion bucks.
Walking the red carpet for her latest film, Snow Flowers and the Secret Fan, the gorgeous Chinese actress shone with signature pieces from Piaget's Limelight collection, including a pair of exquisite white gold earrings set with 98 brilliant-cut diamonds and a breathtaking broderie ring encrusted with 271 brilliant-cut diamonds, four pear-shaped violet sapphires and an oval topaz.
The resplendent beauty was also spotted out and about with other Limelight pieces, including a pair of Garden Party Leaf Inspiration earrings in white gold set with 90 brilliant-cut and 12 marquise-cut diamonds, and a show-stopping necklace in white gold, encrusted with 468 brilliant-cut and 40 marquise-cut diamonds.