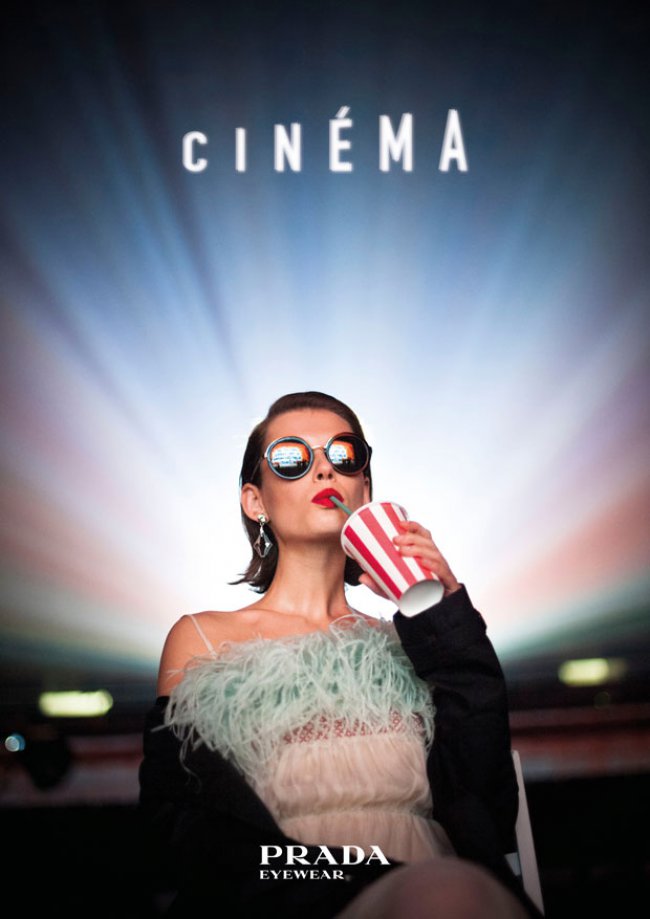 Discover the new PRADA exclusive digital film dedicated to Cinéma Spring Summer 2017 eyewear collection. The stunning Giedre Dukauskaite plays the main character enjoying her day at the movies.
The new Prada Cinéma short film presents a deceptively simple story of a day at the movies, but what apparently seems an ordinary escape gives way to an unexpected plot. The film documents an attempt to capture the pleasures of going to the movies with a delicate sprinkling of cinematic metaphors and whimsical moments of surreal mischief. – from Prada
Discover more images after the jump below.
—————————————————————–