Perrier-Jouët Grand Brut
Perrier-Jouët presents the Perrier-Jouët InBloom Fresh Box – a delightful limited edition chill case for the Grand Brut and Blason Rosé cuvees. Created by talented young French designer Benjamin Graindorge, the InBloom Fresh Box is inspired for by the Art Nouveau vision of nature and Perrier-Jouët's floral, elegant and diamond-cut signature style. The Perrier-Jouët InBloom Fresh Box is developed around the theme of protection: its shape draws on the idea of a flower on the point of blooming, like how the shape of a bud protects the tender new flower.
Bearing the fluid yet vigorous lines of the Art Nouveau movement, the Perrier-Jouët InBloom Fresh Box delicately embraces a bottle of Grand Brut or Blason Rosé champagne. Once opened, the case reveals its secret: a bottle of champagne kept at the ideal tasting temperature – a subtle invitation to enjoy the floral aromas of Perrier-Jouët champagne. The streamlined shape of the case lies in perfect contrast to the velvety smooth feel of the matte white base and satin-smooth lid. The two exclusive presentation cases are available in colors perfectly attuned to the wine within: spring green for the Grand Brut and pale pink for the Blason Rosé.
"I like to imagine the Perrier-Jouët InBloom Fresh Box protecting its precious sap like a bud enveloped in mystery, ready to open and reveal a flower's fragile petals…Then, the InBloom Fresh Box vanishes, revealing in its place Perrier-Jouët champagne." said Benjamin Graindorge. Benjamin Graindorge graduated from ENSCI in 2006. After a residency at Japan's Villa Kujoyama in 2009, he saw his first solo exhibition at the prestigious YMER & MALTA gallery in 2011. Benjamin was voted Young Designer of the Year at the Elle Décor International Design Awards in 2012, and has most recently been welcomed into the Musée des Arts Décoratifs in Paris.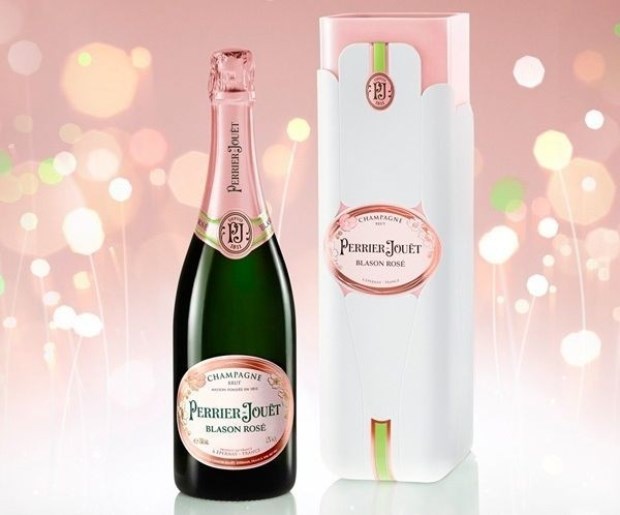 Perrier-Jouët Blason Rosé