Back in 2003 Kate Winslet publicly criticized a photo of herself on the cover of British GQbecause she believed that she had been digitally 'enhanced' to the point where she no longer resembled her real-life self.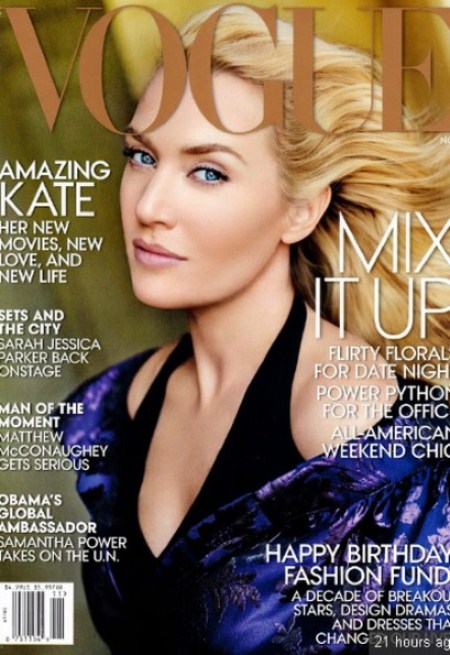 (Photo: Via The Telegraph)
At the time Kate stated that "the retouching is excessive. I do not look like that and more importantly, I don't desire to look like that," and added that the magazine had "reduced the size of my legs by about a third".
Anna Wintour and co. have apparently forgotten this incident, and now another Kate Winslet cover, this time on November'sVogue, is the center of another Photoshop row.
It appears that someone at the Condé Nast art department got a little trigger happy with the airbrush tool, and the Mario Testino cover shot of the 38-year-old natural beauty has been, as our friends at Fashionista so eloquently put it, "eerily inhuman–devoid of wrinkles, crows feet, ear piercings, and sunspots".
Compared to more candid shots of the actress, it's not difficult to see why the post-production on Mario's photograph has caused such a debate — and given her previous outbursts, we think (and hope) it won't be long before Kate weighs in.