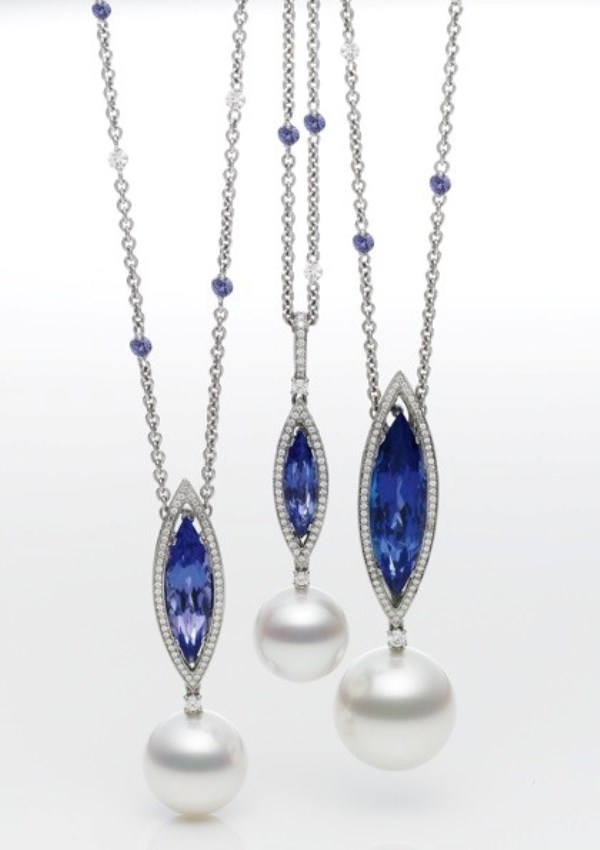 Paspaley will shortly release its Marquise collection in Hong Kong in what is the brand's 75th year. Harking back to the vintage jewellery of the 1930s, the collection is headlined by a bespoke marquise-shaped tanzanite motif. Elsewhere you'll find Marquise colliers and chandelier earrings which likewise centre round the precious and rare gemstone, tanzanite.
Paspaley master jeweller, Jurgen Kammler, said: "The creation of Marquise was an amazing journey, which took as its start point the alluring mystique of the pearl and the genesis of the Paspaley legend in the 1930s. The designs deconstruct the essence of vintage jewellery, to reveal a very modern collection with timeless appeal."
The collection will appear in Paspaley's Hong Kong boutiques and around the world from mid-October.