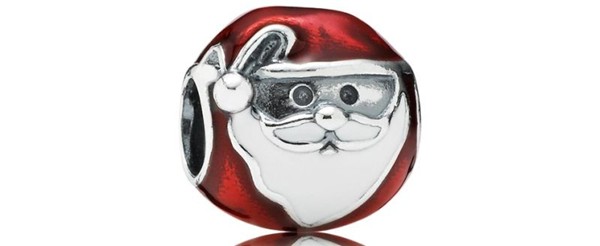 Pandora introduces its new whimsical collection of Christmas charms. The sterling silver charms are sure to add an element of festive cheer to your winter wardrobe. Even if you're are not really the charm bracelet wearing sort, these happy little charms will make for the perfect present for a loved one. These adorable trinkets deserve to be on your wish list to Santa. You could pick from five of these delightful charms, or just get all of them.
You do not have to be a foodie to enjoy this Christmas Pud. The festive figgy pudding is a delicious addition to your Pandora charm bracelet.
The teddy charm is a cute character who sports a subtle snowflake jumper. A pop of red on its Santa hat wishes the wearer a very Merry Christmas.
Let it snow with Pandora's sweet little Snowman. This silver snowman charm is dressed in white enamel, a vibrant red scarf and a jaunty hat. It is sure to make your heart melt.
Make sure Santa knows you have been good this year and deserve both the Father Christmas and the "I've been good" charm in your Christmas stocking.