Karen Mok strutted down the runway in the S/S 12 collection
Copenhagen-based jeweler Pandora feted the launch of their S/S 12 collection, Floral Nostalgia, with a high-spirited cocktail on March 6. Models strutted their stuff down the runway in the jeweler's latest offerings. Award-winning singer Karen Mok was guest of honour.
Crafted from precious metals, scintillating gemstones and lustrous pearls, the Spring-Summer 2012 collection features motifs borrowed from the natural world: flower blossoms, butterflies and dragonflies are luxuriantly reimagined in a plethora of birthstone rings, pendants and earrings.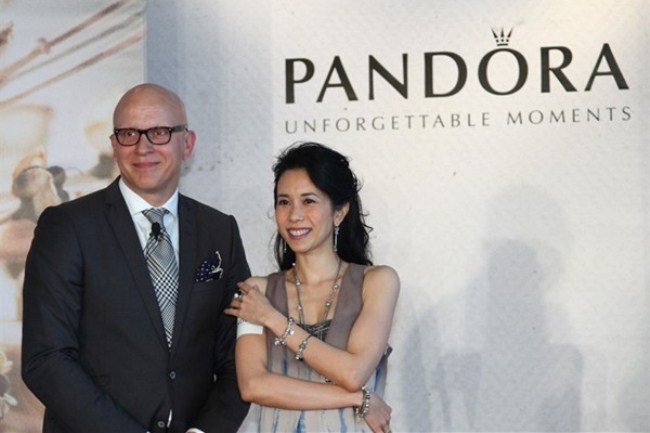 Hans Hornemann, president of Pandora Asia, and Karen Mok