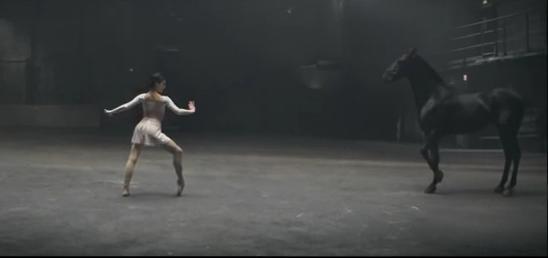 The Leading label of all things nail-related, OPI launched its first artistic short film campaign. Instinct of Color features four dancers wearing the brand's popular lacquers: Pink-ing of You, Red My Fortune Cookie, Need Sunglasses?, and No Room for the Blues. However, impressively taking center stage happens to be a poised & perfectly trained thoroughbred horse called Lady in Black, which makes her surrealistic dance debut.
OPI's short film is anything but average as it pushes creative boundaries when the dancers begin a strange dance-off with Lady in Black who replicates the dancers' moves with very little digital enhancement, capturing the unique, energetic, and creative culture that epitomizes the OPI brand.
Verdict: As no horses were harmed in the making of OPI's Instinct of Color nail polish film, we definitely applaud their extraordinary decision to think out side the box.