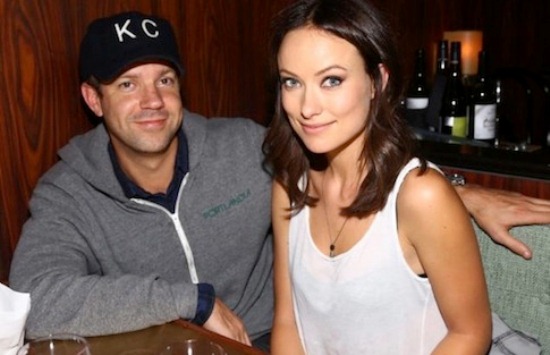 We're sorry to break it to ya guys' – Olivia Wilde is officially off the market! According to Us Weekly, the stunning actress got engaged to her long-time boyfriend, Saturday Night Live star Jason Sudeikis, after he proposed shortly after the holidays!
She confirmed the news on her Twitter today, saying:

Jason and Olivia had been dating since December of 2011. This will be a second marriage for them both – Sudeikis was previously married to Kay Cannon from 2004 to 2011, and Wilde was married to filmmaker Tao Ruspoli from 2003 to 2011.
During a Glamour magazine event last year, Wilde reportedly said that she and Sudeikis are "blissfully, hopefully, wildly in love," and that they "have sex like Kenyan marathon runners."
Sex like Kenyan marathon runners?! That sounds… Awesome?
Let's hope it lasts longer than their previous marriages!