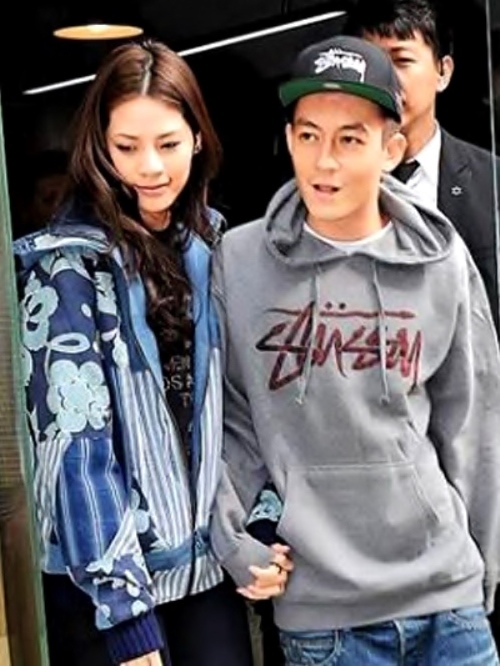 32-year-old Edison Chen has been flaunting his love publicly ever since he started dating his former employee, Ann Hong. Despite in a relationship for less than six months, Edison is planning to relocate to Taiwan for her.
Yesterday, Edison held a autograph session for his book in Taiwan, but his 22-year-old girlfriend was nowhere to be found at the event.
Asked why his girlfriend was missing, Edison replied, "She has to attend a class. She may not attend all my events."
As his girlfriend is a Taiwanese, Edison has already regarded Taiwan as his second home. He also revealed that he would hunt for a property in Taiwan next month.
"I like houses which have contemporary designs. There is a high possibility that I will relocate to Taiwan once I find the house."
Asked if Ann would be staying with him in the new house, Edison said, "I don't know. She is very close to her family and places priority in family value. I am happy just to see her more often."
Although Edison's fashion label, CLOT is doing well, he still hopes to return to the showbiz. He disclosed that he had several film invitations from China and United States.
"If the deal is confirmed, I should have new movie at end of the year."
Source: Apple Daily