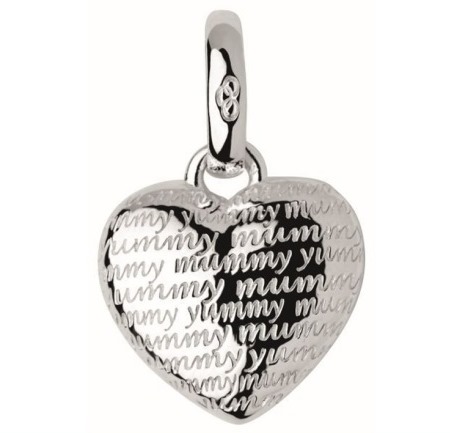 It's no great secret that Mother's Day is just around the corner. If you've not found that perfect something for your mom, fear not, we are here to help. Cue the Mother's Day selection from Links of London. Present your mother with a memorable gift from Links of London to show her your love and that you care. Sure, it is the thought that counts, but timeless jewelry never fails. From earrings and bracelets, to the limited edition Mother's Day charms – an ideal keepsake for the special occasion – Links of London has a beautiful array of stunning jewelry and giftware to select from.
THE YUMMY MUMMY SPECIAL EDITION AND OTHERS
The special edition Yummy Mummy Heart Charm, is engraved with Yummy on the front and Mummy on the back of an 18K yellow gold vermeil heart. It is the simple yet elegant choice to create a minimal yet striking look for your mother on this special day. Morevover, the latest stunning pavé diamond roundels and pavé diamond crescent moon disc charms can definitely add sparkle to your mother's outfit and create a dazzling new look this Mother's Day.
EFFERVESCENCE PEARL
The sophisticated Effervescence Pearl and Effervescence Pearl gold collection are the perfect tools to show affection to moms. The collections are designed to create an effortlessly elegant look. Everlasting, pure and enduring these pieces are inspired by bubbles that fizz and pop in a celebratory glass of champagne. The combination of sterling silver, yellow gold or rose gold with the white or black freshwater pearls add a contemporary twist to this elegant collection