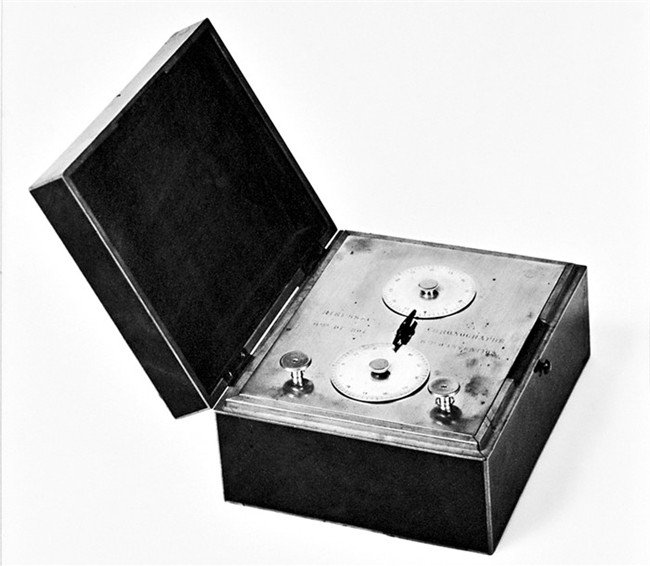 Replica of the first chronograph invented by Nicolas Mathieu Rieussec, 1821
Horologists and watch-collectors are in for a treat: Montblanc will trace two centuries of fine chronograph making with a multi-sensory, dynamic video exhibit at its Singapore flagship store at the Mandarin Gallery.
Partnering the prestigious Musée International d'Horlogerie, La Chaux-de-Fonds, "Writing Time: Two Centuries of Chronograph History" will see a limited run from October 6 through 9.
The exhibition will showcase more than 30 historic chronographs, as well as guide visitors through the timely, so to speak, and fascinating advancement of chronograph innovations since 1821, via stunning video installation displays.
The high-tech, immersive experience will augment the appearance of the star chronograph of the exhibition, the Montblanc Nicolas Rieussec Chronograph Anniversary Edition.
Lovingly crafted as a tribute to Nicolas Mathieu Rieussec, the pre-eminent watchsmith and inventor of the chronograph, the Rieussec chronograph is noted for being the first chronograph where the time display does not interact with the chronograph function, boosting legibility of both indications and contributing to a distinctively eye-catching display.
If you're in town, head over to Montblanc's Mandarin Gallery boutique for the "Writing Time: Two Centuries of Chronograph History" exhibit, which will be open to the public from October 6 to 9, 11am to 9pm.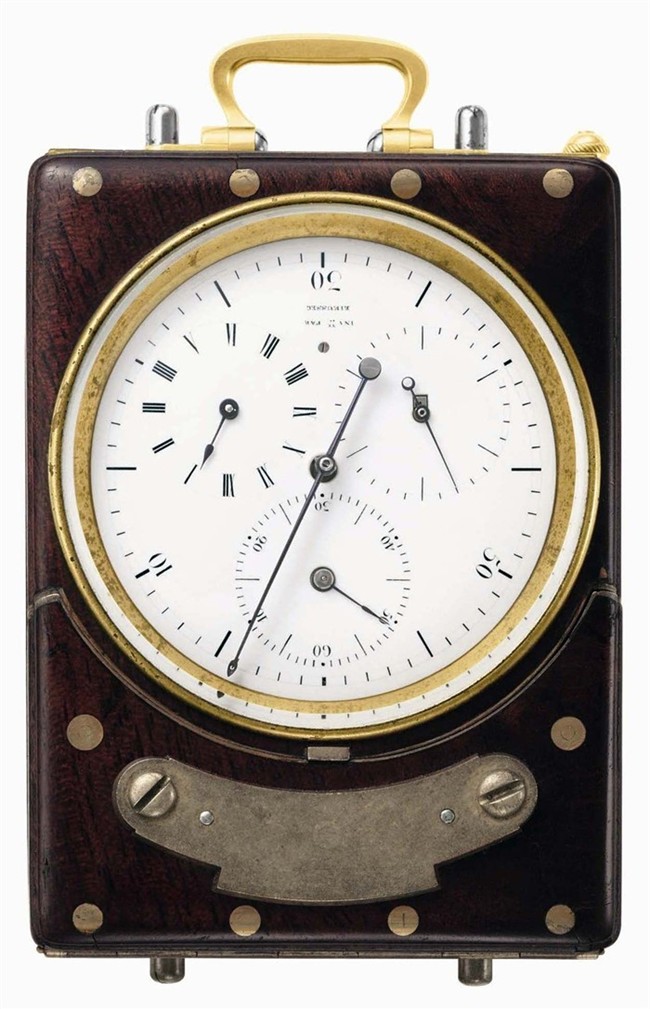 Front view of the Unique Inking Chronograph by Nicolas Rieussec, developed in 1825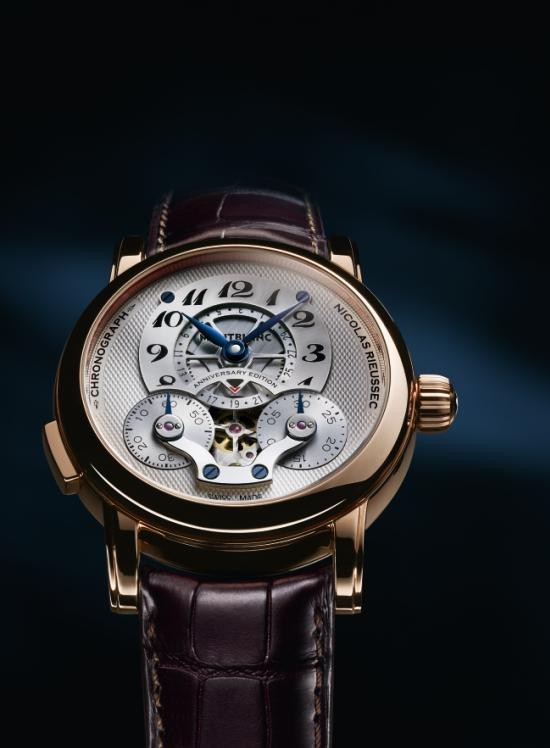 The Montblanc Nicolas Rieussec Chronograph Anniversary Edition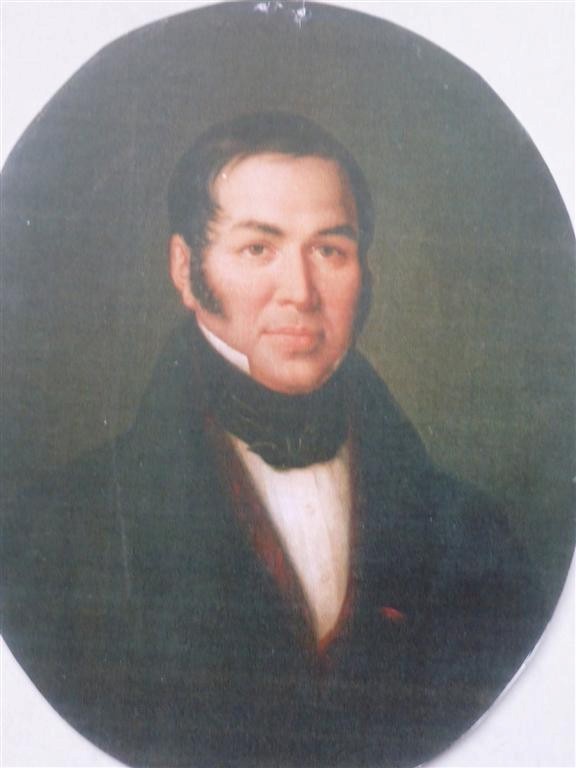 Nicolas Mathieu Rieussec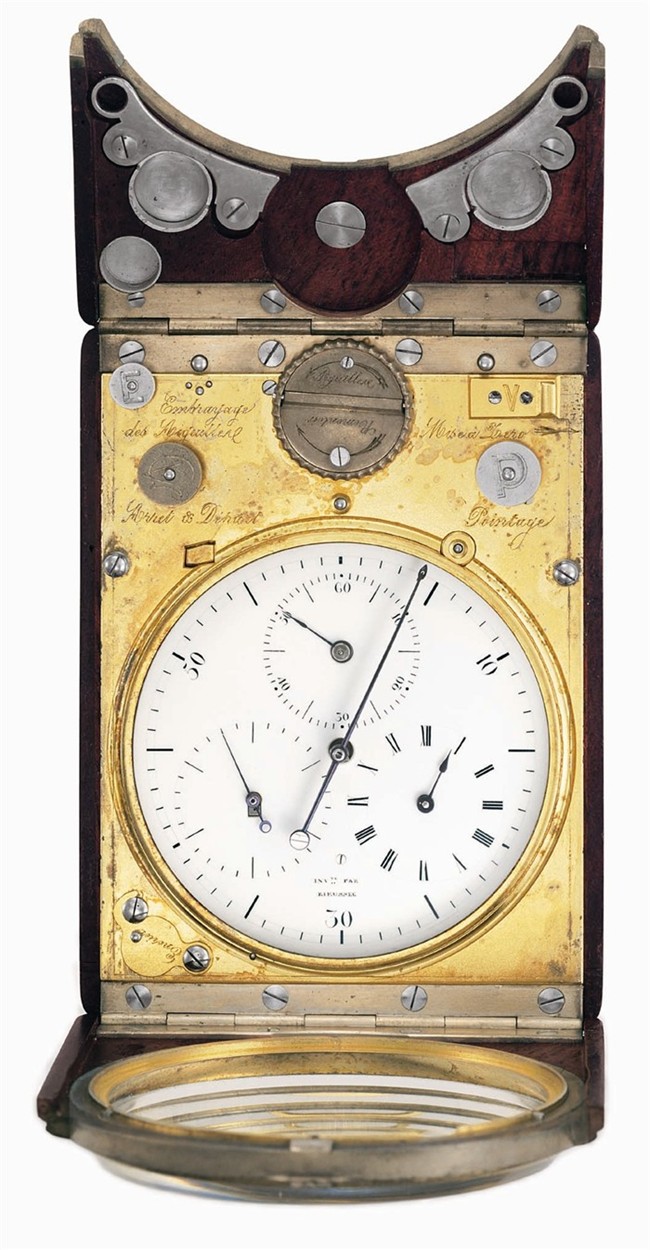 Open view of the Unique Inking Chronograph by Nicolas Rieussec, developed in 1825