Catherine McNeil, Andreea Diaconu, Cameron Russell & Amanda Murphy Backstage at Marc Jacobs S/S 2015. Photo: Instagram
Part of the glamour of runway shows are the beauty looks that the models wear, but at Marc Jacobs' spring-summer 2015 show during the last day of New York Fashion Week, the girls wore no makeup whatsoever.
According to Fashionista, makeup artist Francois Nars and his team only applied moisturizing lotion. No lipstick. No mascara. No foundation. Looks like all models just are naturally flawless. However, the makeup master did admit that any blemishes would be lightly covered up.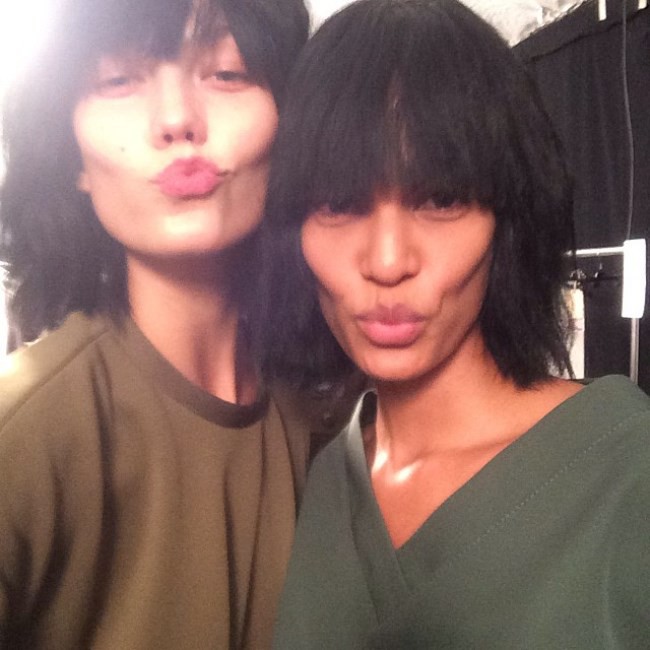 Karlie Kloss & Joan Smalls Backstage at Marc Jacobs S/S 2015. Photo: Instagram