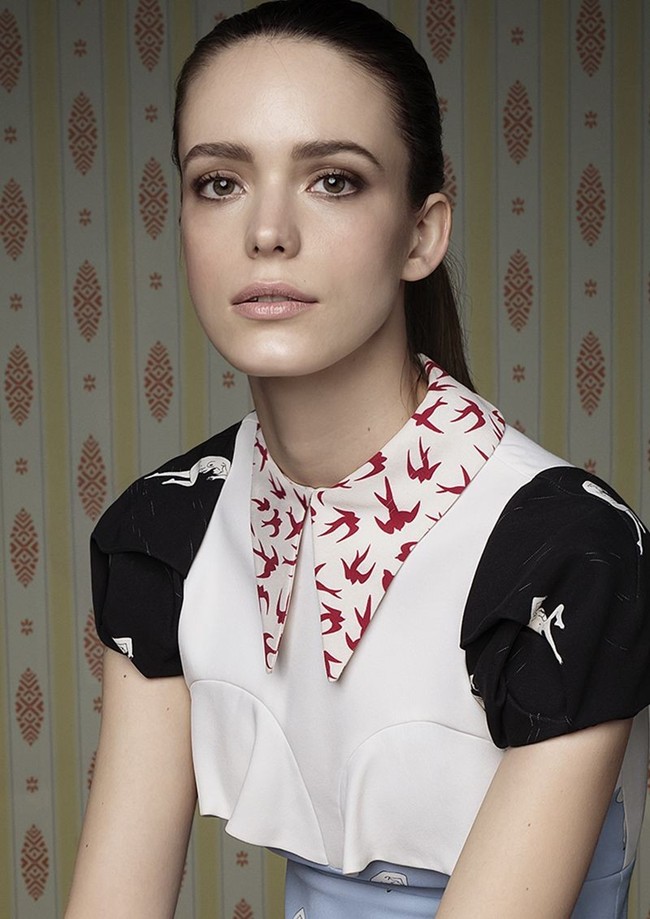 Miu Miu's first fragrance for women will soon be in stores later year and French-English actress Stacy Martin has been announced as the face of the new fragrance. Stacy Martin is an uncommon talent, an actress who in her nascent career has established an early reputation for risky, unconventional roles and compelling screen presence. Her lead performance in Lars von Trier's Nymphomaniac was one of the most remarkable, and notorious, of the year. Four additional films are forthcoming including director Nicolas Saada's Taj Mahal, and The Childhood of a Leader, in which she co-stars with Robert Pattinson and Berenice Bejo.
Miuccia Prada, the visionary designer of Miu Miu, is renowned for her aversion to convention, a tradition of upsetting expectation, and an uncommon intelligence. Martin's artistic rigor and iconoclastic spirit align perfectly with the woman Prada envisions for the company: at once refined and rebellious, but above all, fearless. That's the image photographer Steven Meisel captured in the Miu Miu 2014 fall/winter campaign, in which Stacy Martin played the starring role: young, sophisticated and graceful with a thinly-veiled dark presence lurking just below the surface.
Martin's subtle acting skill is evident in the campaign. She is able, in a single image, to project a unique, defiant intelligence.
"The shoot was like no other thanks to Steven Meisel's incredible sensitivity and talent. I'm so honoured to be the face of the first Miu Miu fragrance. Working with Miu Miu is almost like working with family." said Martin regarding the inaugural photo session.
The new Miu Miu fragrance will be in stores in September 2015.