Michele Reis and Toshiyuki Kumai, Managing Director of Mikimoto
Japanese pearl jeweller Mikimoto released their 120th Anniversary Collection at their latest Hong Kong store in Elements Mall in June 2013.
The 120th Anniversary Collection features five necklaces, each inspired by the timeless elegance of pearls and of the brands history. One necklace features 120 pieces of 12mm South Sea pearls on an 18k white gold necklace with a pendant. The other necklaces include a silver necklace bejeweled with Akoya pearls, where the chain can either be a link lock or a beautiful long pendant, as the chain has pearls as well. Others include a long strand of pearls with an adorable bow, and a modern interpretation of a classic pearl necklace originally produced by the brand in 1923.
The High Jewellery Collection was also showcased at the event, where two models walked around wearing the exclusive pieces. The first, White Bouquet, features a mix of South Sea and Akoya pearls as well as diamonds to represent nature. The other piece, aptly named Rose Garden seeks to evoke the romance found in a bed of roses, and features rose shaped diamonds and black and gold cultured pearls.
Hong Kong actress Michele Reis was invited to the Opening Ceremony to commemorate the event. Reis unveiled the 120th Anniversary Collection, including three exquisite necklaces featuring diamonds and cultured pearls arranged in ornate designs. Reis was surprised with an elaborate birthday cake embellished with pearls to celebrate her own birthday, as well as the brands anniversary.
Michele Reis, Toshiyuki Kumai, Managing Director of Mikimoto, and Betty Leong, Head of Investment Property of MTR Corporation Limited raised a toast to more successful years in creating elegant and exclusive pearl jewellery for women.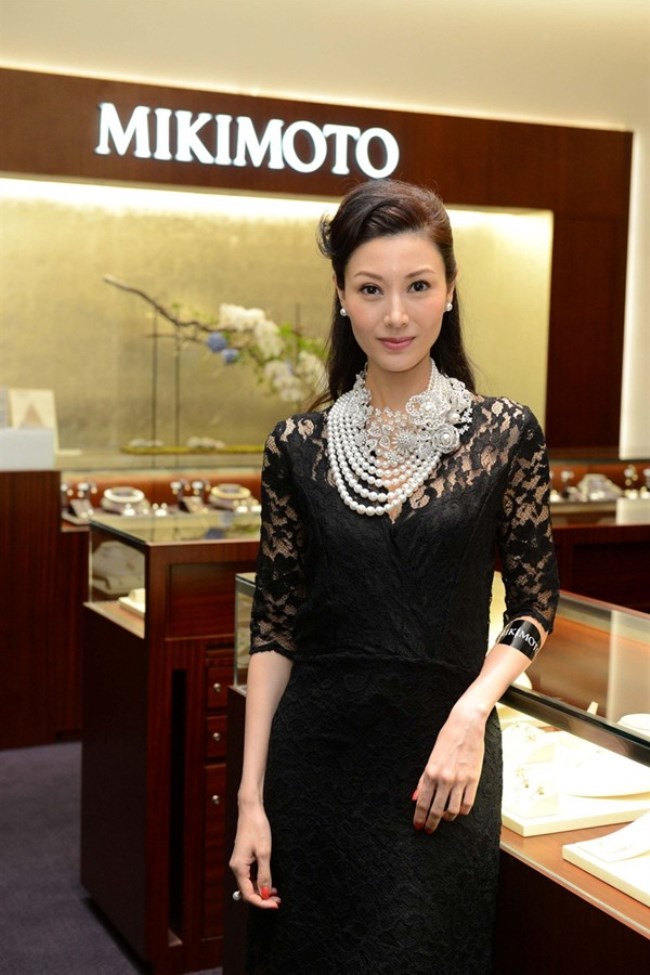 Michele Reis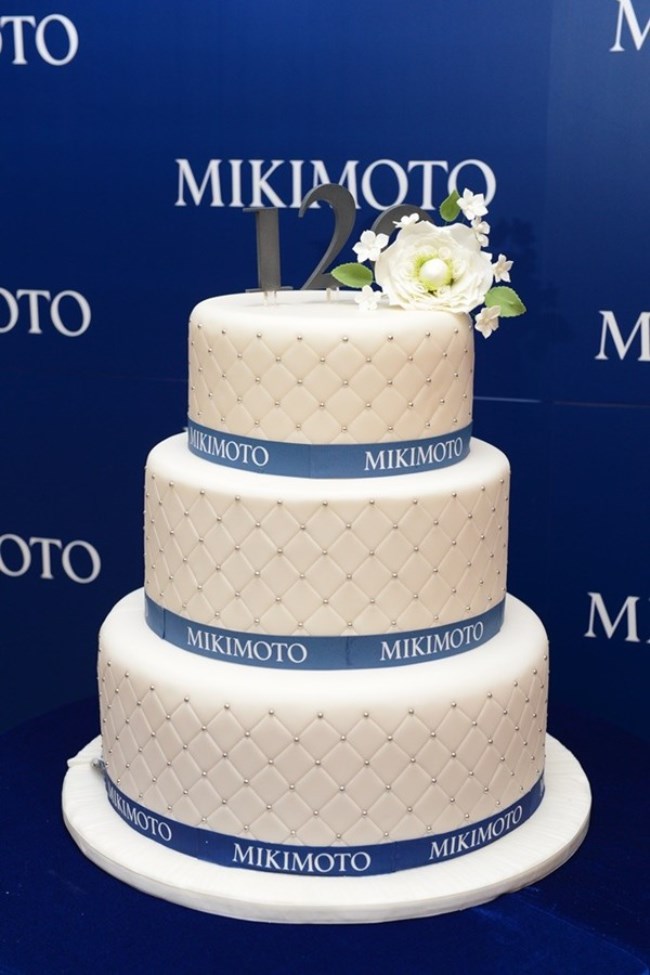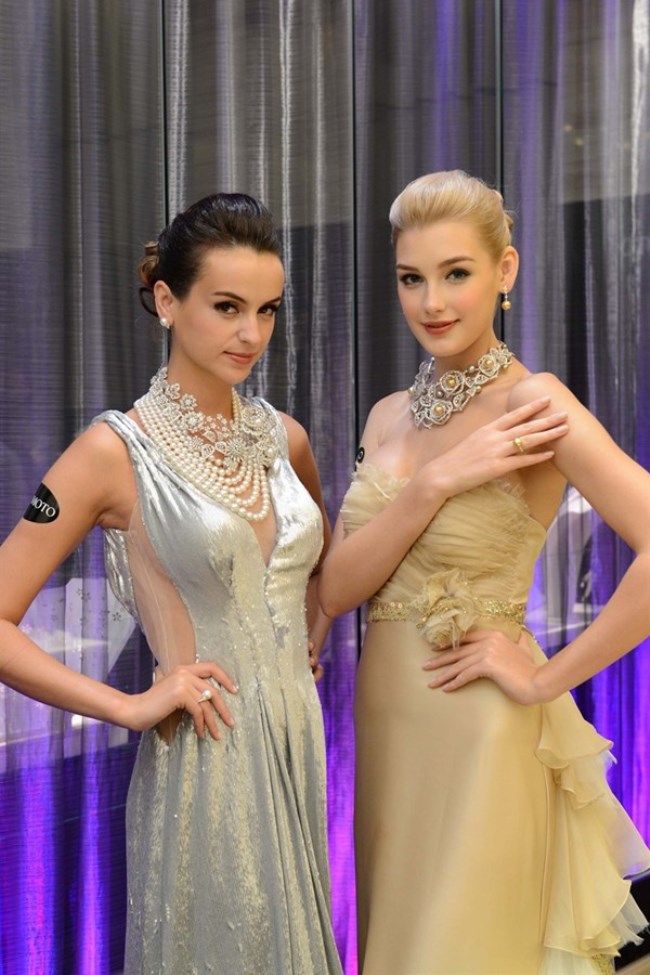 Models wearing the latest High Jewellery Collection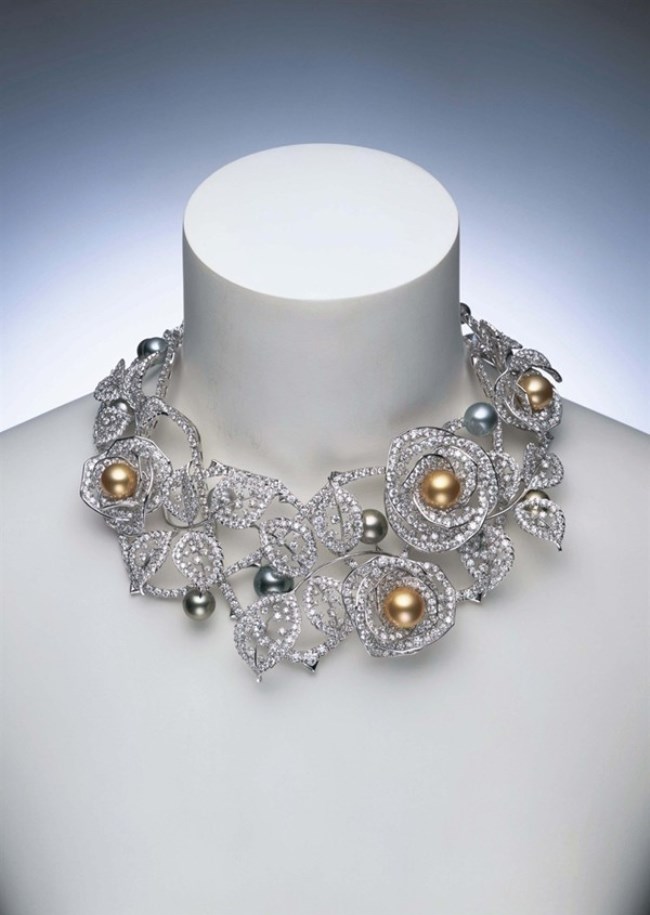 Rose Garden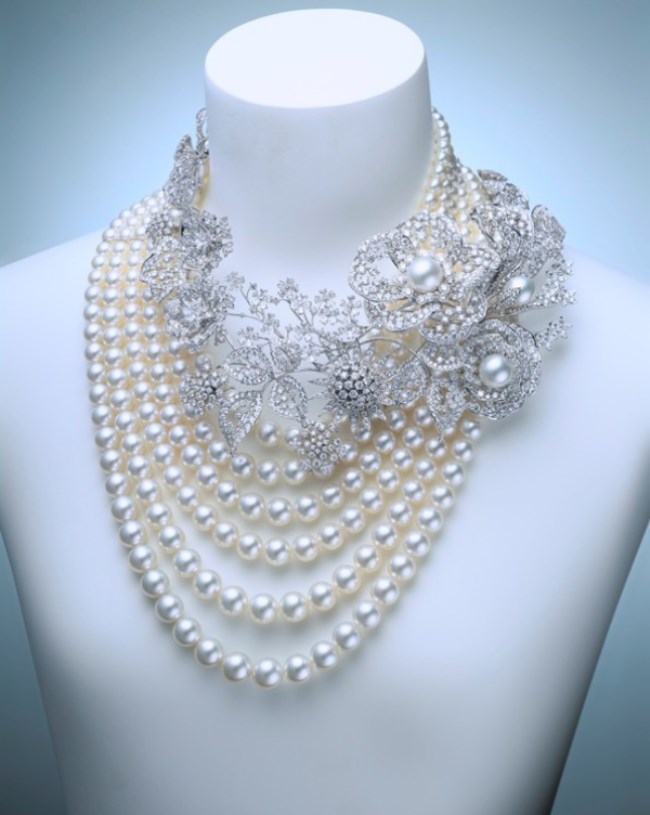 White Bouquet