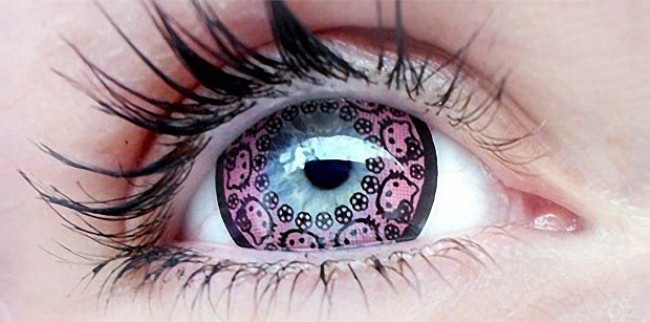 The crazy stuff you can buy in Japan never ceases to amaze me – and the sheer amount of it that is Hello Kitty themed is even more staggering. Now, you too can embrace your love for all things Hello Kitty with some uncomfortable and freaky looking contact lenses!
These colorful circular contact lenses from Fall in Eyez not only create the illusion of wide-eyed anime or manga characters, but they have a bunch of tiny Hello Kitties (along with flowers or hearts) printed on them as well.
Plus, now you can can have pink eye without having to take antibiotics!
Want a pair? Get out your YEN to USD converter and head on over to White Rabbit Express to see if they can order some up for you.