She was the one who made Barberella, Leticia and Lulu household names among Singaporeans by portraying them on the spoof news programme comedy The Noose' but it seems Michelle Chong will no longer be able to reprise those roles.
According to a post on Chong's Twitter account, Mediacorp has decided they will no longer sell licenses to allow the use of the wacky characters she played to hilarious effect on The Noose.
The 36-year-old actress wrote: "So what's this I hear about Mediacorp's Higher Management banning me from playing Barbarella from now on? 有本事就不要怕!"
*Translation: "If you got what it takes, you don't have to be afraid"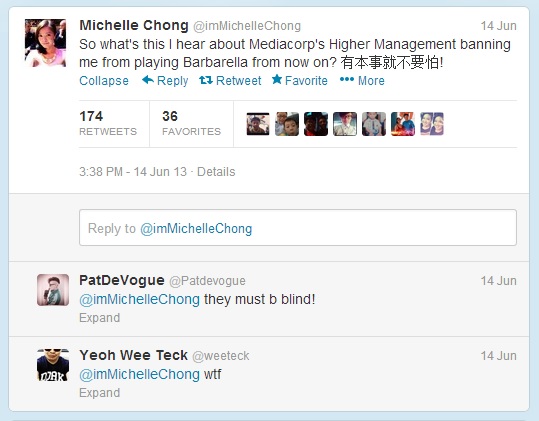 "They're not gonna sell character license to anyone to use my characters anymore so no more Barbs, Leticia, Lulu etc anywhere."
When Chinese newspaper Lianhe Wanbao contacted Chong, she indicated that the reason Mediacorp is forbidding her from playing those characters may be due to her pulling out of the latest season of The Noose.
Mediacorp has not responded to the Chinese newspaper's queries at the time of the report's publication.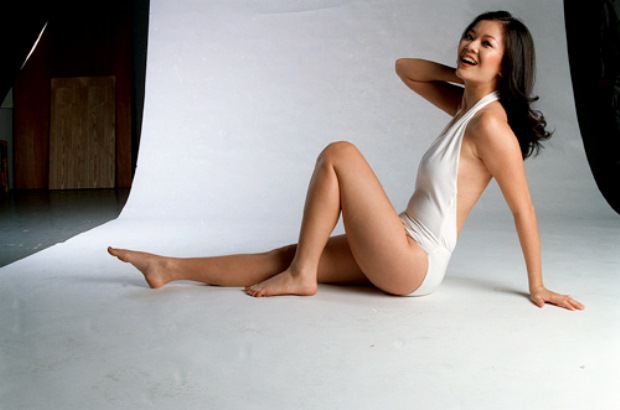 (Photos: Weekend TODAY, Expressions, Michelle Chong)