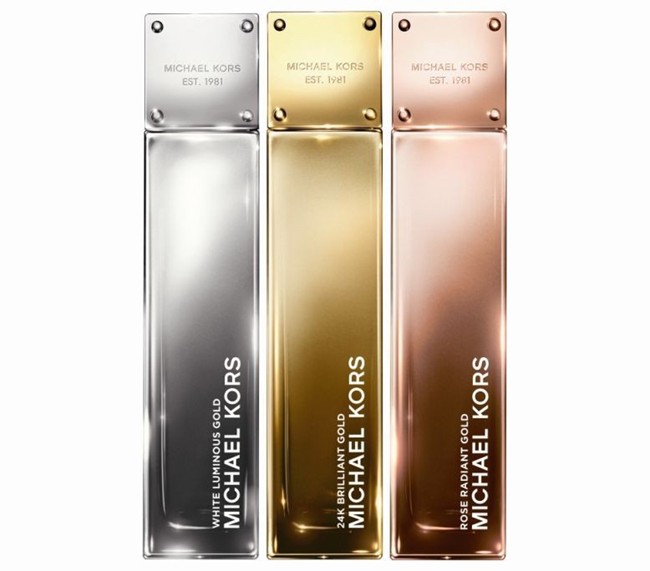 Michael Kors has introduced the next chapter of the Michael Kors Collection fragrances, The Gold Collection. Each of the three individual scents was designed to reflect the opulence and luxury of the highly prized metal – from white, to rose, to 24K gold. Why gold? It's because it embodies the glamour of the Michael Kors woman and has become a hallmark of Michael's world – from lustrous fabrics and sun-kissed skin to high-shine hardware and gilded jewelry.
The three distinctive fragrances at the heart of this collection were each carefully chosen and constructed with the Michael Kors woman in mind, offering a scent for every occasion, mood and personal aesthetic. Sparkling and sensuous, White Luminous Gold is an intoxicating burst of pear, jasmine and amber in a bright and exotic signature. Feminine and seductive, 24K Brilliant Gold shimmers with orange mandarin, voluptuous florals and a rousing spark of woodiness. Tantalizing and hypnotic, Rose Radiant Gold entices with a spotlight on sparkling fruits, textured with a charming femininity of rich florals and soft musks.
"There is nothing sexier than a woman with a beautiful glow after an amazing vacation, and nothing complements that glow better than shimmering gold jewelry and a hint of fragrance that feels just as opulent and glamorous." said Michael Kors.