Tay Ping Hui, Mercedes-Benz Singapore Brand Ambassador
Mercedes-Benz let their tops down in Singapore recently, for the launch of their sexy new addition to the AMG family, the SLS AMG Roadster.
Commenting at the glitzy bash attended by friends of the fine German car manufacturer, Wolfgang Huppenbauer, President and CEO of Mercedes-Benz Singapore, said: "The SLS Roadster is a super sports car, cruiser and highly desirable dream car all in one – a perfect synthesis of open-top driving pleasure, outstanding driving performance and systematic lightweight construction in a breathtaking design."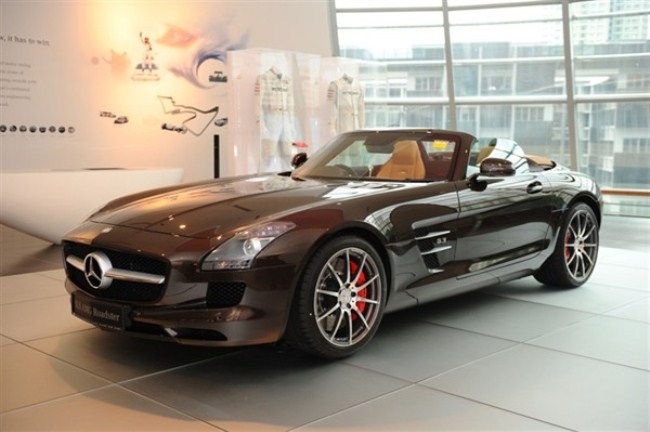 2012 SLS AMG Roadster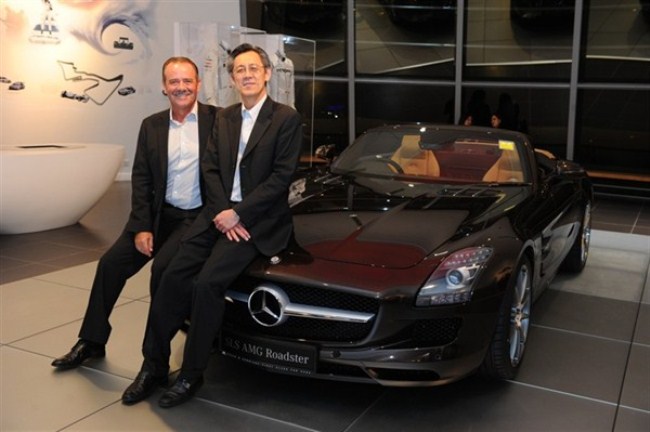 Daimler SEA CEO Wolfgang Huppenbauer with CEO Group Motor Operations Jardine Cycle & Carriage Limited, Cheah Kim Teck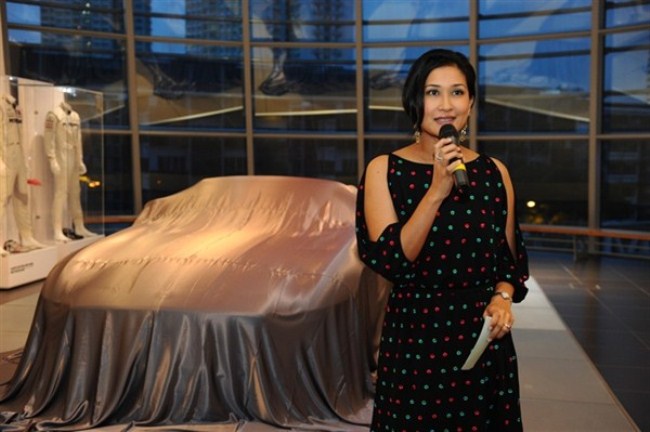 Emcee for the launch, Yasmin Abdolhamid
The new SLS AMG Roadster was unveiled before 150 guests, who gathered to be among the first in Singapore to catch a glimpse of this dynamic dreamcar.  Distinctive features include a 6.3-litre V8 engine, lightweight aluminium chassis and an optional Bang & Olufsen BeoSound AMG high-end surround sound system.
Available in Singapore from exclusive dealer Cycle & Carriage Industries, head over here to find out more about the SLS AMG Roadster.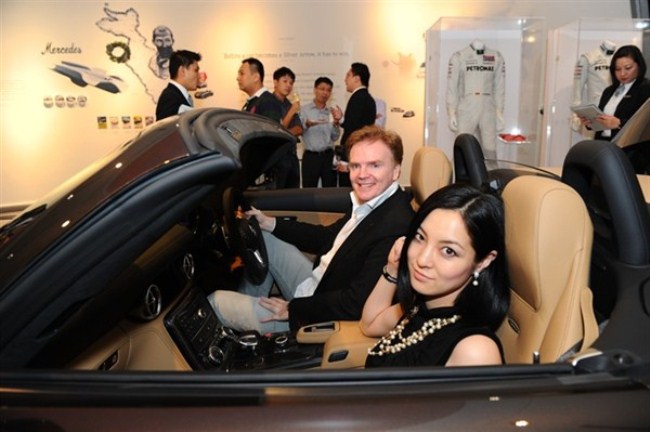 British designer Christopher Guy, Sakiko Yamada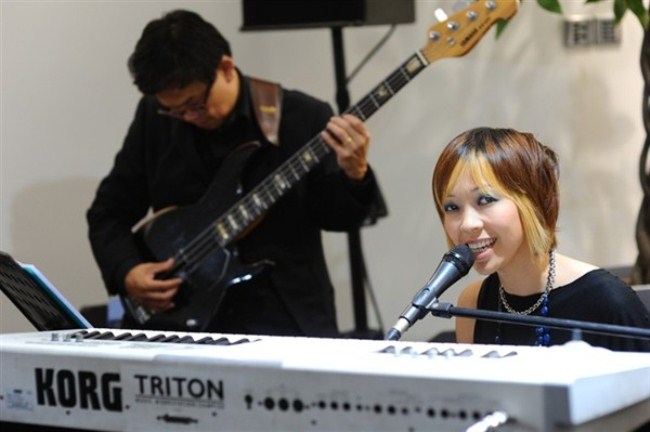 Ruth Ling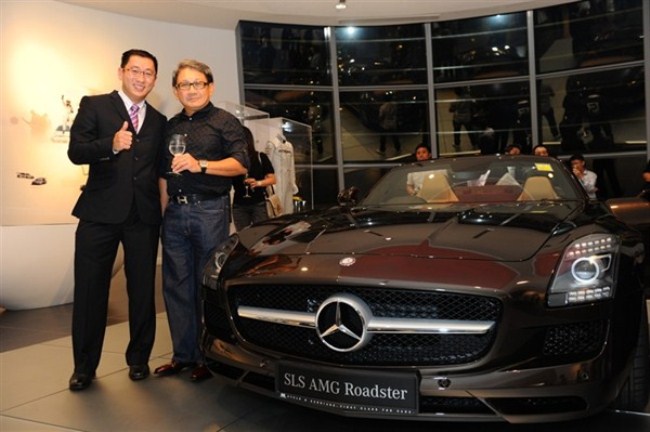 Collin Teo, Mark Poh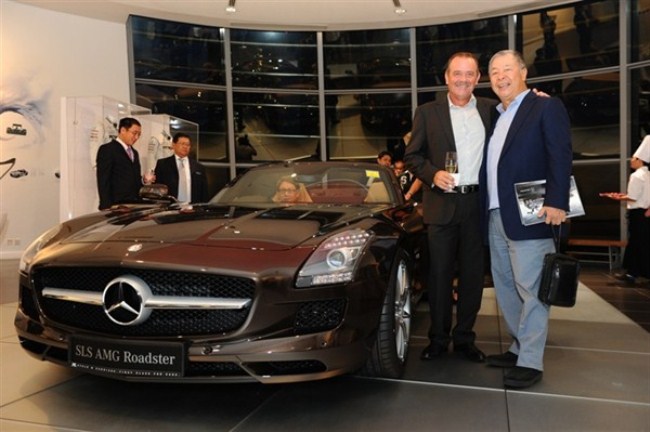 Daimler SEA CEO Wolfgang Huppenbauer with Executive Chairman of The Hour Glass, Dr Henry Tay
Mr & Mrs Wolfgang Huppenbauer, Daimler SEA CEO