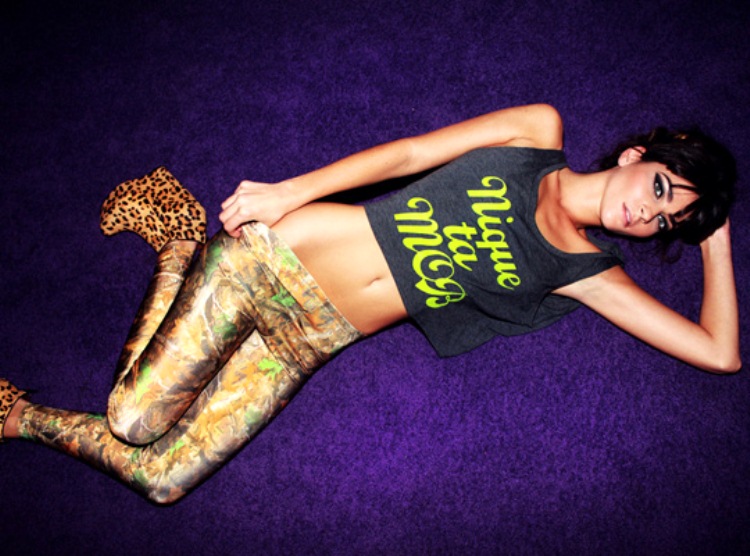 After a Tweetpic teaser photo that MTTM designer Leah McSweeney shared previously, the brand has officially launched its holiday collection for 2012.
The collection includes a range of punchy statement shirts and graphic leggings presented by our favorite M.O.B. model and Leah's sister, Sarah McSweeney.
Check out the full range below and get them from the M.O.B. online shop.