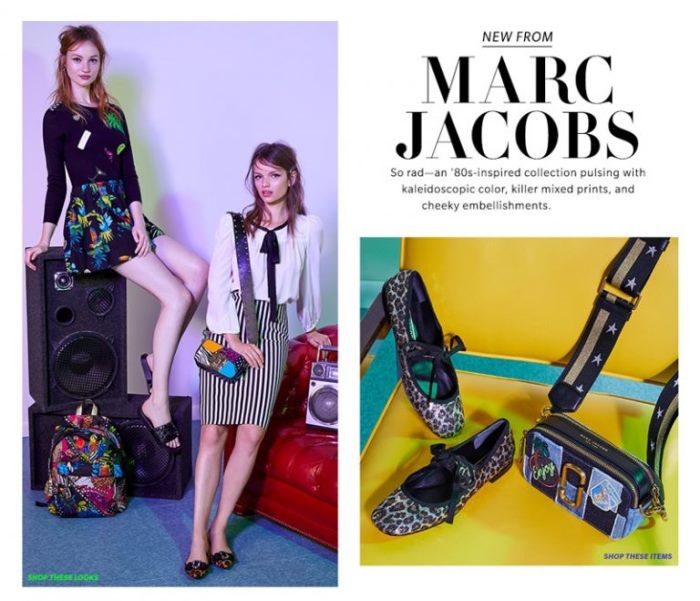 (Left) Marc Jacobs Scoop Crew Neck Sweater, Parrot Poplin Shorts, Cooper Embellished Sport Slides and Biker Palm Parrot Backpack (Middle) Marc Jacobs Silk Blouse, Pencil Skirt, Snapshot Punk Patchwork Camera Bag and Interlock Pointy Toe Ballerina Flats (Right) Marc Jacobs Lisa Mary Jane Ballerina Flats and Denim Snapshot Camera Bag
With a resort 2017 collection inspired by the 80s, Marc Jacobs knows how to bring some fun into the new season. Shopbop spotlights the collection with a colorful lookbook complete with speakers and boom boxes.
Models layer up in embellished sweatshirts, faux fur coats and printed skirts. And when it comes to accessories, there is no holding back. Studded bags and animal print sneakers or flats are absolute must-haves. Check out the Marc Jacobs lookbook below, and see more at Shopbop.com.
———————————————————–
MARC JACOBS RESORT 2017 LOOKBOOK AT SHOPBOP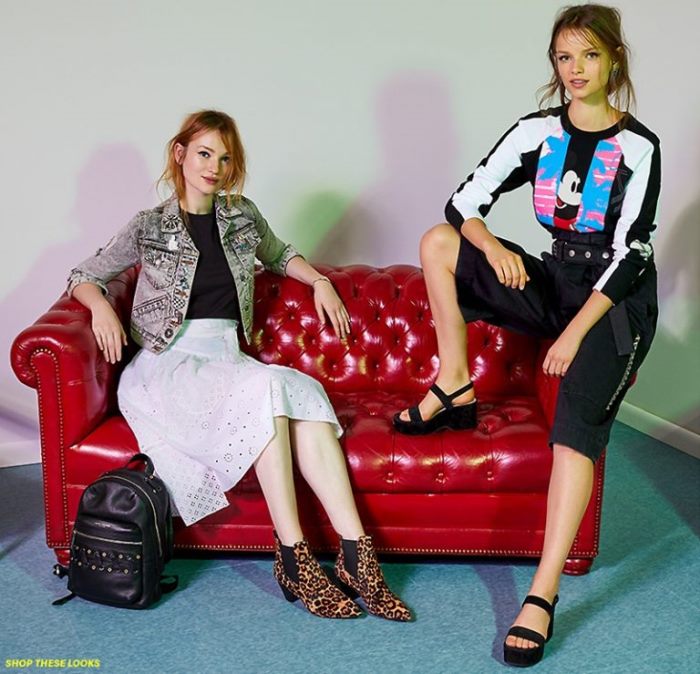 (Left) Marc Jacobs Bleach Denim Jacket, Embroidered Classic Tee, Lace Patchwork Skirt, Biker Grommet Backpack and Kim Chelsea Booties (Right) Marc Jacobs Long Sleeve Raglan Sweatshirt, Long Culottes, Lily Wedge Sandals
(Left) Marc Jacobs Mercer Slip On Sneakers and Denim Biker Backpack (Right) Marc Jacobs Scoop Crew Neck Sweater, Tulle Skirt and Safety Pin Layered Chain Stud Earrings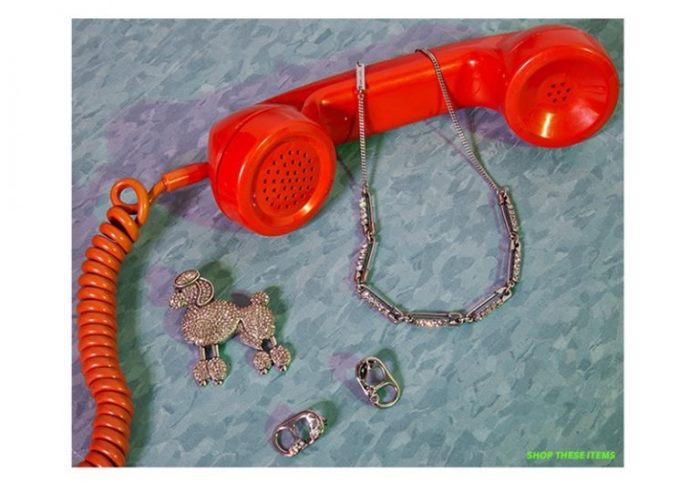 Marc Jacobs Large Poodle Brooch and Strass Safety Pin Link Necklace and Strass Soda Lid Stud Earrings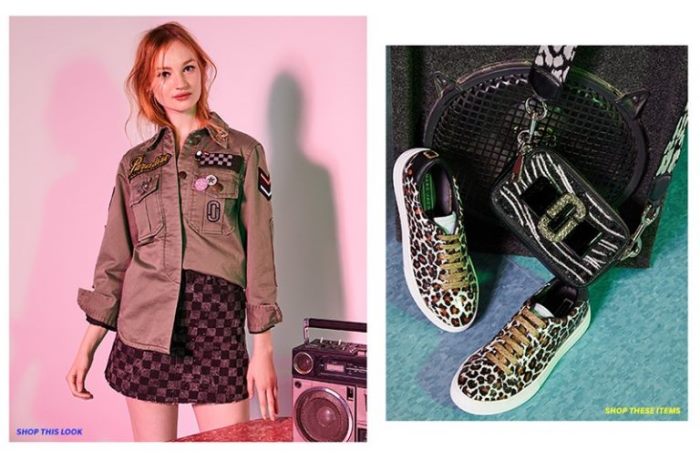 (Left) Marc Jacobs Padded Military Shirt and Strass Soda Lid Stud Earrings (Right) Marc Jacobs Empire Lace Up Sneakers, Zebra Bow Snapshot Bag and Webbed Leopard Handbag Guitar Strap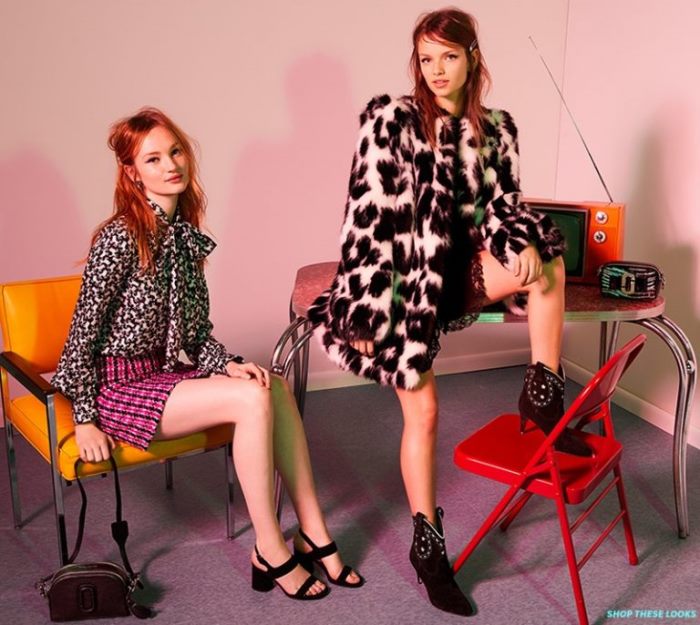 (Left) Marc Jacobs Long Sleeve Blouse, Vinyl Skirt, Croc Embossed Shutter Camera Bag and Emilie Strap Sandals (Right) Marc Jacobs Faux Fur Coat, Lace Babydoll Dress, Georgia Cowboy Boots and Croc Embossed Shutter Camera Bag