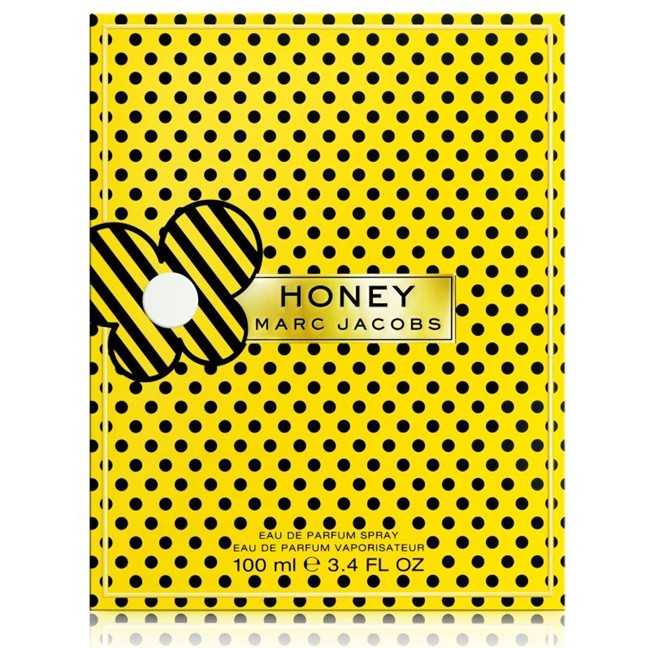 If you hear a buzzing noise, it might be the bees trying to get a taste of Marc Jacobs sweetest new fragrance, Honey.
Packaged in a glistening golden bottle in Marc Jacobs' typical whimsical style, with an adorable striped gold and black butterfly atop a yellow and white polka dotted cap adds a pop-art touch. The glistening fragrance is contained in a bubble-like polka dotted bottle with a gilded name plate and another butterfly decorating it.
The fragrance itself is a delightful burst of flavours. With top notes of juicy mandarin, crisp pear and fruit punch, tied together with sweet notes of honeysuckle, peach nectar, orange blossom and base notes of honey and golden vanilla, the scent is sure to make you feel like the sun is shining, no matter where you go.