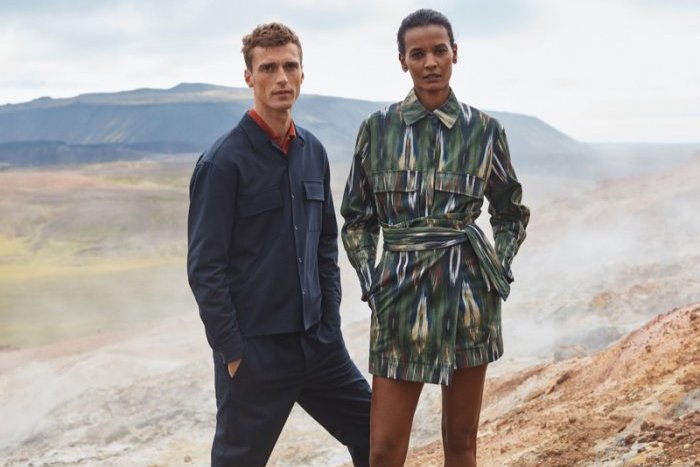 Liya Kebede and Clement Chabernaud star in Mango Committed's fall-winter 2017 campaign
After announcing the Mango Committed collection earlier this year, the Spanish fashion brand unveils the second season of its sustainable fashion range. The Mango Committed campaign heads to Iceland for the fall-winter 2017 season. Models Liya Kebede and Clement Chabernaud pose for the lens of Josh Olins in the awe-inspiring images.
Stylist Aleksandra Woroniecka dresses the pair in outerwear styles perfect for the cold weather season. The collection features pieces made of recycled cotton, recycled wool, modal and lyocell.
"The future of fashion starts here. The views of consumers and sustainability awareness have evolved exponentially in recent years, in the same way that fashion has. MANGO is committed to making its business model more sustainable," says Daniel López, MANGO Vice-Chairman.
——————————————————
MANGO COMMITTED FALL/WINTER 2017 CAMPAIGN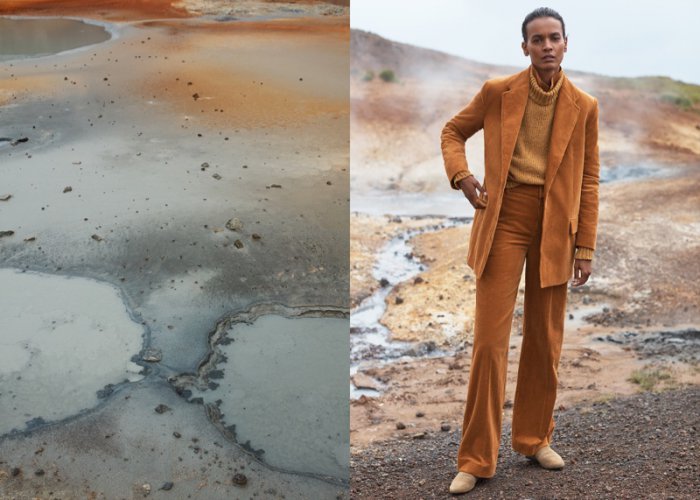 Suiting up, Liya Kebede poses in orange suit for Mango Committed's fall-winter 2017 campaign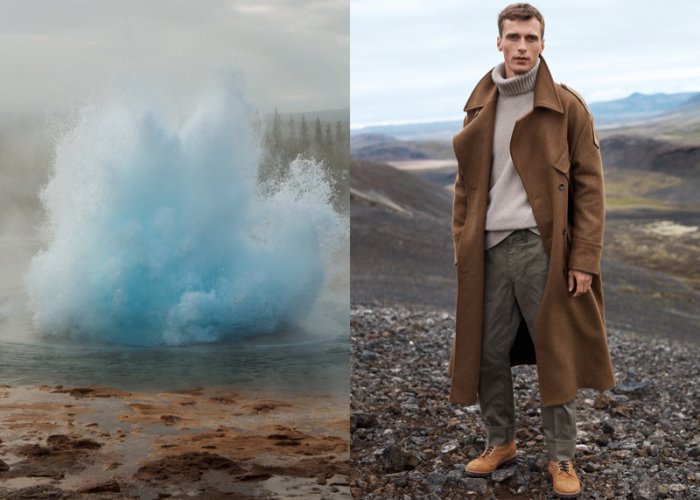 Clement Chabernaud poses in Iceland for Mango Committed's fall-winter 2017 campaign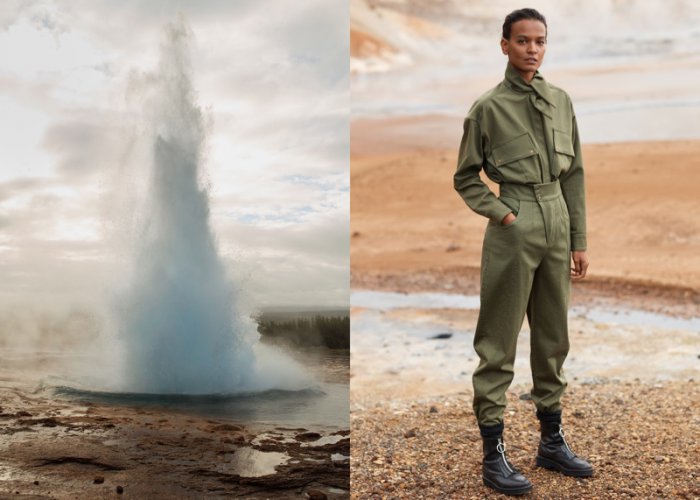 An image from Mango Committed's fall 2017 advertising campaign