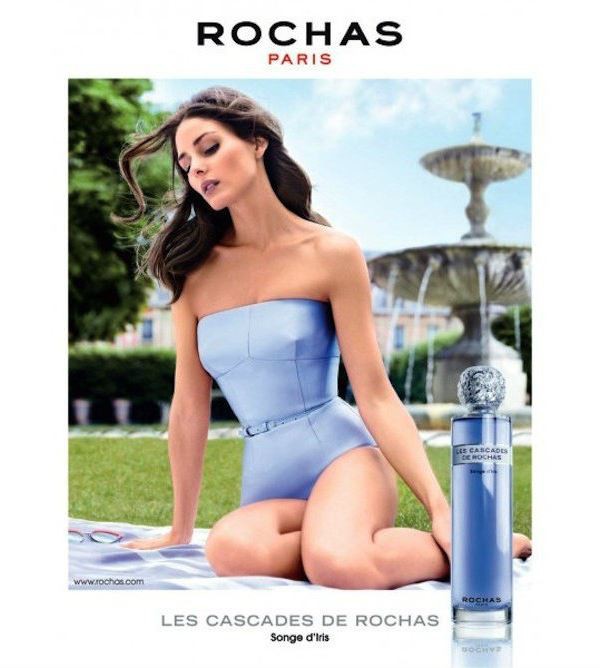 Rochas presents a new chapter in its olfactory history, Les Cascades de Rochas Songe d'Iris follows the success of last year's Les Cascades De Rochas Eclats D'Agrumes. The new release is a cool and elegant fragrance with beautiful notes of bergamot and iris flowers that bring an aura of playful freeness.
Fruit has been a primary component in the vision of master perfumer Jean-Michel Duriez, the Les Cascades collection embodies a contemporary approach on the theme of freshness, that of Eau De Rochas, the cult perfume the house created in 1970. With the inspiration of citrus burst, the element of water can be challenging and bubbly, but it can also be quiet, calm and soothing just like the effect of Parisian fountains. This is the relaxing sensation, the invitation to the spiritual wellbeing that Jean Michel Duriez wanted to capture in Les Cascades de Rochas Songe d'Iris. To achieve the feeling of freshness and tranquility, Rochas master perfumer utilized a blend of iris and water lily. The variety of Iris used is grown in the South West of France with its resinous form chosen to make delicious chocolate accents balance in harmony with milky notes of fig. Water lily is a seldom used ingredient in perfumes, and in this case it is recreated from an accord of white flowers bringing the emotion of sweet dreams.
Stylish, confident and with a keen sense of fashion, Rochas ambassador Olivia Palermo continues to work with the House for Les Cascades de Rochas. In this new campaign by fashion photographer Giampaolo Sgura, we discover Olivia Palermo wearing a lilac body. Signaling the bold corset created in 1946 by Marcel Rochas, with this year's body exclusively tailored for the photo shoot by Marco Zanini.
Les Cascades de Rochas Songe d'Iris is expected to be available from the first of July 2013 in 50ml and 100ml sizes of Eau de Toilette formulation
The face of the campaign is model Olivia Palermo.