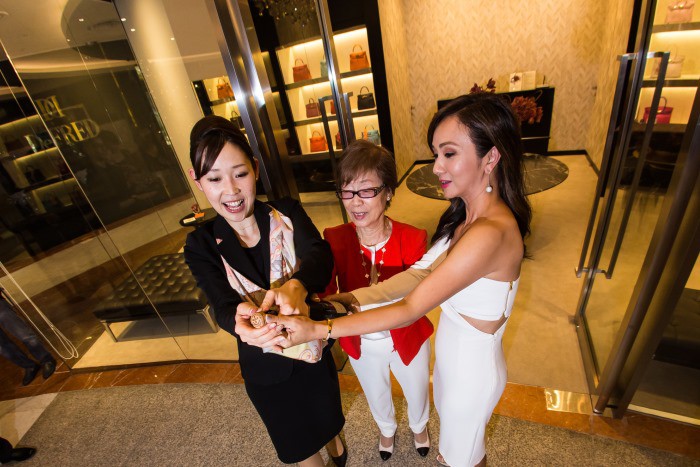 (L-R) Tomoyo Toyoda, Machiko Takahashi & Diana Ser
L'ecrin Boutique Singapore, a Hermès specialized boutique, relocates to Palais Renaissance, and had its official re-opening event o the 19th January.
To officiate the move to Palais Renaissance, L'ecrin Boutique Singapore had Diana Ser gracing the event alongside Mrs Machiko Takahashi, CEO of Maison L'ecrin Group, and Ms Tomoyo Toyoda, Director of Maison L'ecrin Singapore. The event was hosted by Vanessa Ann Vanderstraaten.
The evening saw the unveiling of its latest acquisition of Special Order Birkin bags collection as well as the highly sought after Maison L'ecrin Group Himalaya bags. The guests were immersed and dazzled by the collections offered at the boutique, and relished in the exquisite appetizers and champagne served through the night.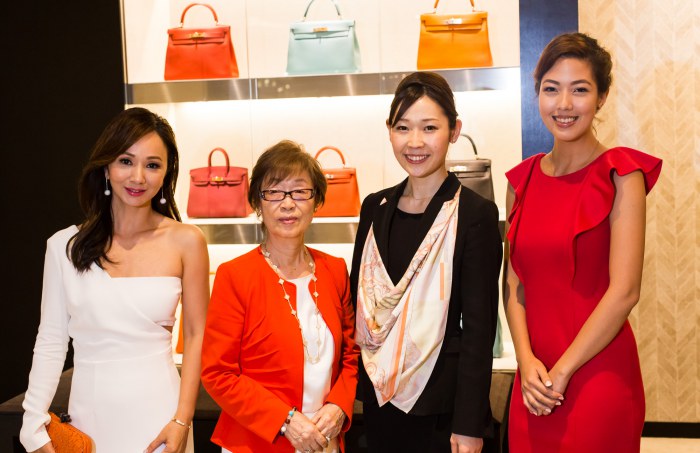 (L-R) Diana Ser, Mrs Machiko Takahashi, Ms Tomoyo Toyoda & Vanessa Vanderstraaten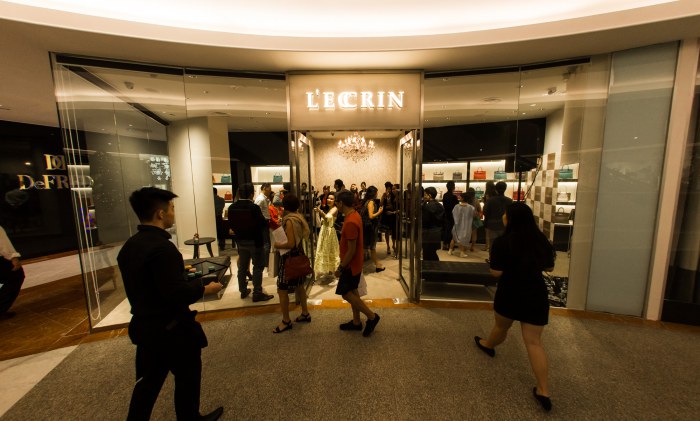 Palais Renaissance Boutique