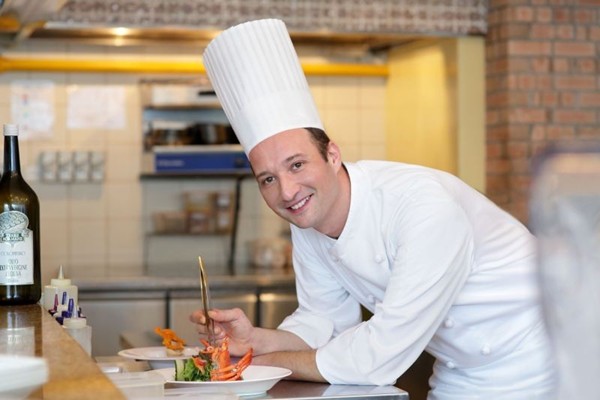 Chef Luca Moioli
LeBrezza at St. Regis Singapore, launches a completely refreshed a la carte menu created by its new Chef de Cuisine, Luca Moioli. The new menu features Chef Luca Moioli's signature dishes like Homemade Tagliolini Pasta with Pan-seared Boston Lobster and Grilled Lamb Chops with Hazelnut Crust and Slow-cooked Lamb Shank, in addition to delectable handcrafted classics of the Italian cuisine.
Chef Luca's menu includes a myriad of traditional Italian fare, expertly crafted with contemporary touches and cooking techniques that accentuate the natural flavors of each dish. Bringing with him original creations form his hometown, Sarnico, in the region of Lombardy, Chef Luca's menu features an ensemble of beloved delicacies from the region true to his culinary roots.
The selection of appetisers range from Pan-seared Hokkaido Scallops and Alaskan Crab Meat Salad to Thinly Sliced Wagyu Beef Eye Round with Rocket Salad, and a splendid mix of meats and seafood. Hearty Italian soups include Traditional Five Regions Bean Soup – a Tuscan-style clam chowder with mussels, clams, prawns, and deep fried baby squid – and Light Cream of Butternut Squash with Duck and Mushroom Ravioli, complete with crispy pumpkin and basil foam.
Apart from Chef Luca's signature Tagliolini all'Astice – homemade tagliolini pasta with pan-searedBoston lobster – another epicurean highlight is the Carre e Stinco di Agnello – grilled lamb chops topped with hazelnut crust and 12-hours slow-cooked lamb shank, served with potato gratin and avocado salad. Other Italian specialities in the menu include the Cannelloni Ricotta and Spinach, and Chef Luca's saffron-infused creamy Risotto alla Milanese, served with sweet tender bone marrow.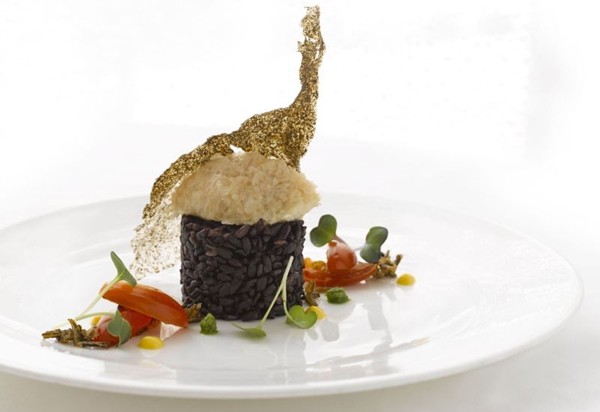 Baccalà Mantecato e Riso Venere
Slow-braised Black Cod Fish served with Oven-baked Cherry Vine Tomatoes, Warm Salsa Verde Riso Venere Tuile and Crispy Puffed Rice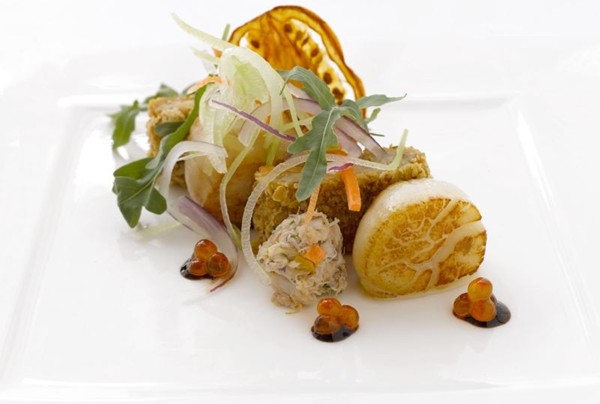 Cappesante Saltate e Granchio
Pan-seared Hokkaido Scallops and Alaskan Crab Meat Salad, Crispy Breaded Crab "Polpetta" Salmon Roe with Lemon Thyme Vinaigrette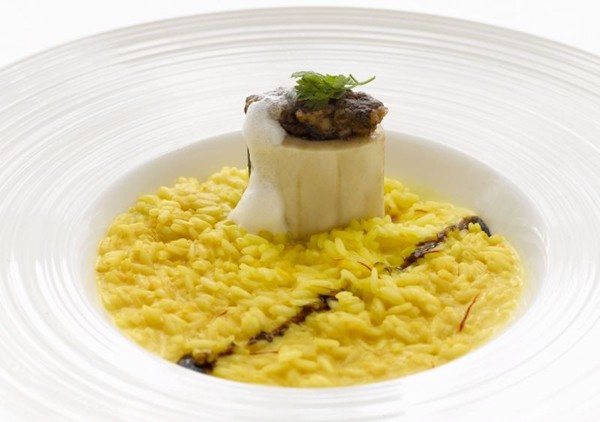 Risotto alla Milanese

Tagliolini all'Astice
Homemade Tagliolini Pasta with Pan-seared Boston Lobster, Cherry Tomato, Garlic and Italian Basil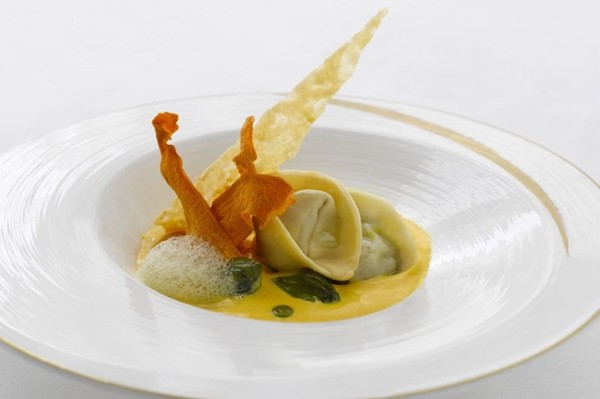 Vellutata di Zucca e Ravioli di Anatra
Light Cream of Butternut Squash, Duck and Mushroom Ravioli with Basil Foam and Crispy Pumpkin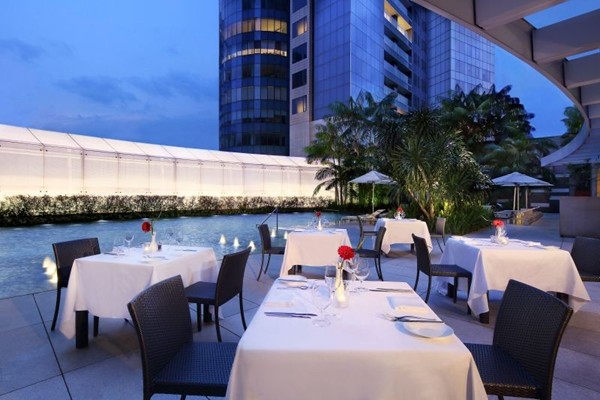 LeBrezza at St. Regis Singapore