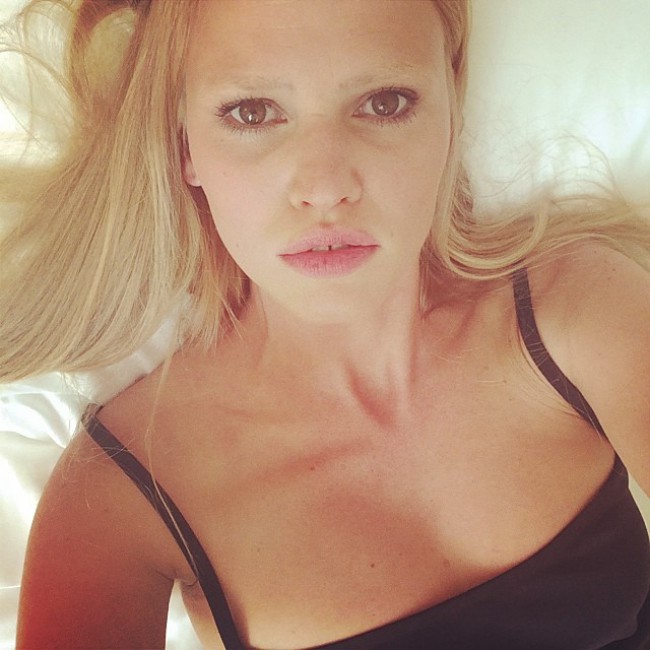 Lara Stone before Cannes Film Festival last month. Image: model's Instagram
Dutch beauty Lara Stone recently spoke to Vassi Chamberlain of the Evening Standard about her pregnancy and how it affected her modeling career. Stone spoke openly about showing up to a modeling gig after finding out that she was pregnant only to find out that the company hired a replacement.
The recent Porter Magazine cover girl goes on to say that although nothing was said as to why someone else was booked for the gig, she got the distinct feeling that it was due to her slight increase in size due to her pregnancy. "I was really upset at the time," she says. "I hadn't yet had my three-month scan and I felt really vulnerable about everything. I no longer had a job. That was it — I had to just stop everything that I knew; the way my life was."
Despite the setback, Stone is not completely against having another child. "Everyone's like, 'it's fun, they can entertain each other.' But I think it would be 20 years of war, then they move out," she says.