Cartier has a knack for turning diamonds into stunning works of art. There are many famous pieces created by Cartier that have etched themselves into the modern lore of the world of fine jewelry. In fact, Cartier's done such a good job that there are too many outstanding creations for us to list them all here. We thought we would narrow it down to a more manageable scale and picked out Cartier's more legendary pieces with magnificent stones.
Here are some interesting facts behind 5 of the grandest Cartier creations that feature some of the most magnificent diamonds you could ever hope to see…
——————————–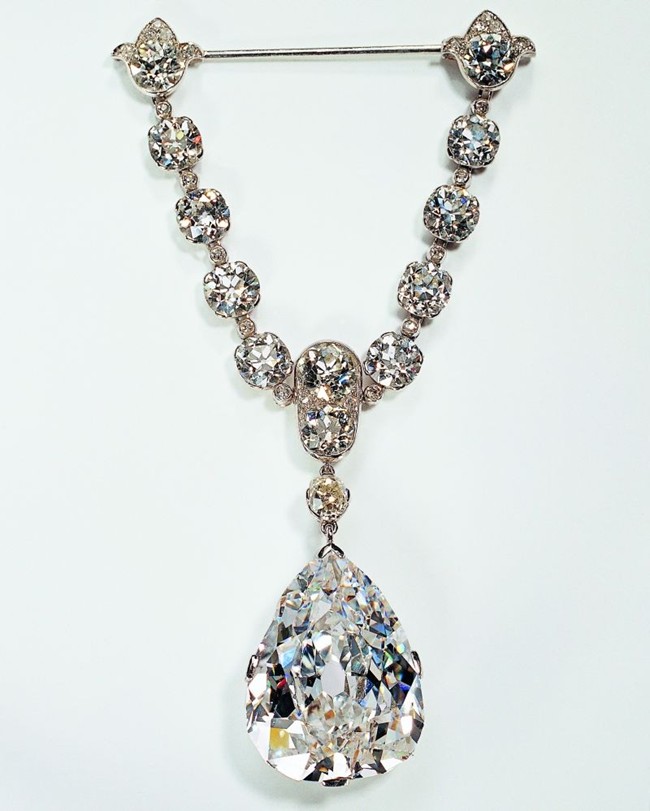 STAR OF SOUTH AFRICA
500 sheep, 10 bullocks and a horse… The exchange proposed in 1869 by a farmer from Hopetown (South Africa) to a neighbouring shepherd for a raw diamond of 83.50 carats. The Star of South Africa is the first gemstone-quality diamond, cut in Amsterdam in a pear shape, then mounted in a brooch by Cartier New York in the late 1910s.
——————————–
CARTIER-BURTON-TAYLOR
In 1969, three bodyguards escorted Elizabeth Taylor in Monaco when she wore her legendary 69.42-carat diamond for the first time on European soil on the occasion of Princess Grace's birthday. Originally fromSouth Africa, this legendary stone, today known as the Cartier-Burton-Taylor, was first purchased by Cartier in 1969; never before had the price of a diamond ever exceeded one million dollars at a public auction. A determined Richard Burton convinced Cartier to sell him the stone. The jeweler accepted on condition that the stone be exhibited in the windows of the 5th Avenue boutique in New York.
——————————–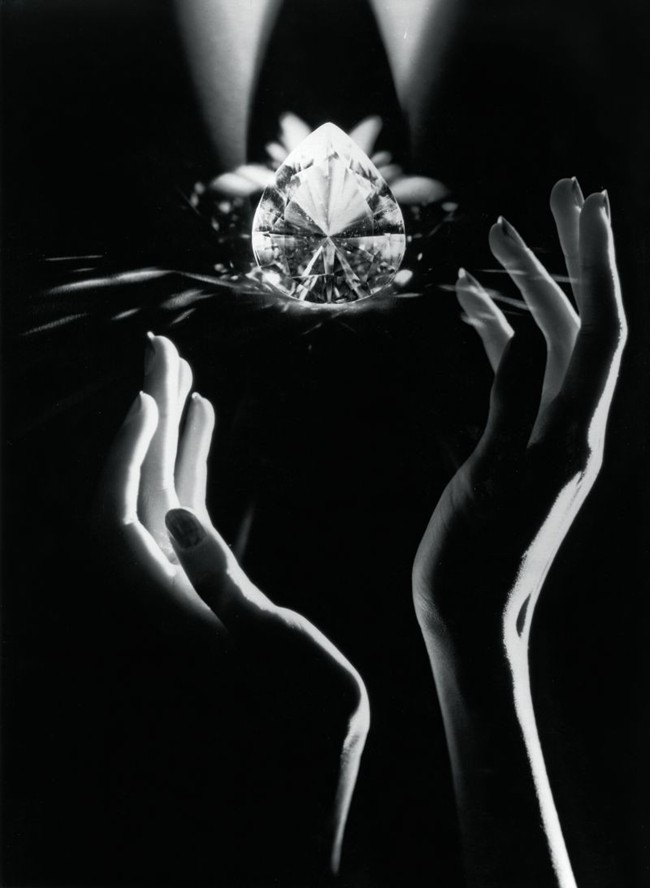 LOUIS CARTIER
The Louis Cartier was insured for a cool 5 million dollars. It is a perfect pear-shaped diamond of 107.70 carats, "as big as a baby's fist", cut from a 400-carat raw diamond discovered in South Africa in 1974 and exhibited in New York in 1976 on the occasion of the jeweller Louis Cartier's 100th birthday celebration in the United States. It is one of the very few gems of more than 100 carats to have received a D certificate (Flawless) from the Gemological Institute of America.
——————————–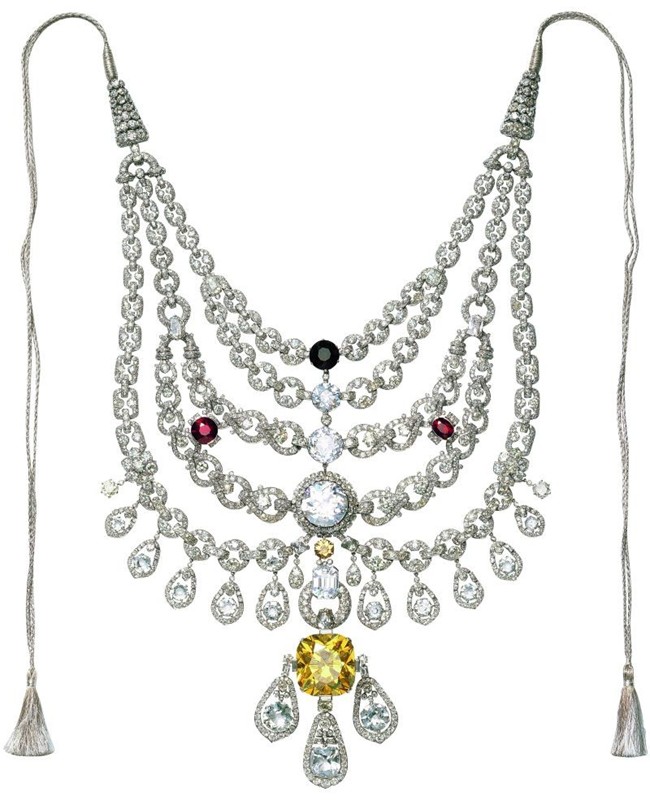 MAHARAJA SIR BHUPINDAR SINGH OF PATIALA'S CEREMONIAL NECKLACE
The total weight of the Maharaja Sir Bhupindar Singh of Patiala's ceremonial necklace is a whopping 1000 carats. An extraordinary order placed in 1928, it is composed of 2,930 diamonds. Featuring as its centrepiece, is an exceptional 234.69-carat yellow diamond that was once presented in Paris during the Universal Exhibition of 1889. It was the largest necklace ever produced by Cartier.
——————————–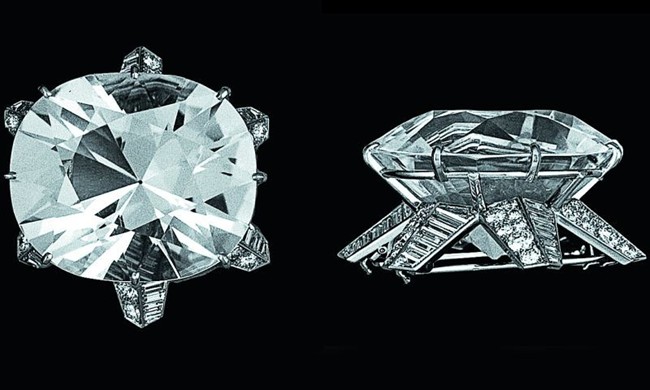 THE JUBILEE
650.80 is the carat weight of one of the largest and most famous white diamonds in the world, when it was discovered in South Africa in 1895. Sent to Amsterdam, the Jubilee was transformed by lapidaries in 1897 to 88 facets. Presented in Paris during the Universal Exhibition, it was re-worked at Cartier by Jeanne Toussaint, who designed a modern and stylised tortoiseshaped brooch in which the magnificent 245.35-carat diamond was surrounded by baguette-cut diamonds.