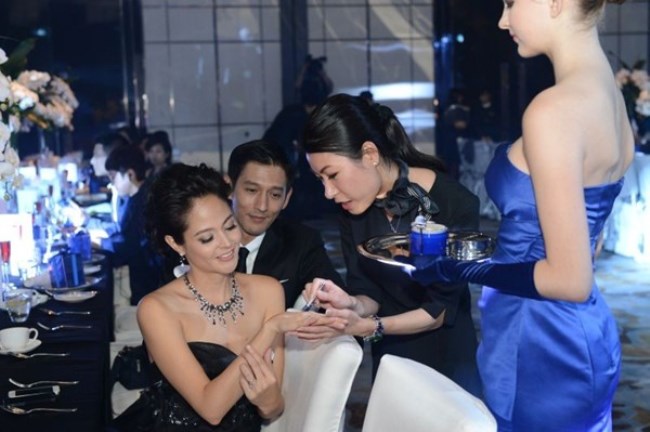 Swiss beauty brand La Prairie is famed for the Caviar Collection, a rejuvenating and restorative treatment popular with many. To celebrate the addition of two new products to the range, the brand held a celebration at the Ritz Carlton Hong Kong.
A caviar feast was held at the glamorous hotel, where loyal followers of the brand and skincare devotees mingled and witnessed the effects of the new additions, the Skin Caviar Luxe Sleep Mask and the Souffle Body Cream. A live performance from Latin dancer Shirley Huang and jazz music set the mood, while model couple Anthony Sandstrom and Jocelyn Luko welcomed guests.
Jocelyn shared her favourite new product – the Skin Caviar Luxe Sleep Mask and why with guests. "The best time to renew skin is when the body and the mind are resting at night. The caviar extract contained in the mask travels deep to repair damage caused by UV light and other urban elements. The youthful beauty of the skin is restored overnight," she said.
Vice President Asia of La Prairie Peter Stockdale gave a toast to cheers to the new products and welcomed guests, while La Prairie training manager Zabeda Ma helped guests to sample products and gave out skincare tips.