The French orange liqueur brand, Cointreau, recently held its first ever Asia-edition of its La Maison Cointreau cocktail competition in Singapore. The exclusive, by-invitation only competition brought together some of Singapore's most up-and-coming and visionary mixologists.  Hailing from some of Singapore's most well regarded bars, the chosen mixologists went head to head to showcase their skills and creativity while preserving Cointreau at the heart of each of their concoctions.
The 10 finalists were, Alex Tan from CMPB, Aron Manzanillo from Raffles Singapore, Bannie Kang from City Space Swissotel The Stamford, Barnaby Murdoch from Bartini, Jaimaica Sunshine from The Ritz Carlton, Kino Soh from Bar Stories, Mike Cheong from WOOBAR W Hotel, Mohammad Irwan from CUT at Marina Bay Sands, Mohammad Ashur from Lucha Loco and Steve Leong from Bitters and Love. The competition required the mixologists to compete on two fundamental challenges. The Respect Challenge, tasked the mixologists with creating an iconic cocktail that demonstrated elegance and displayed technique and respect for Cointreau's rich heritage, and the Create Challenge, encouraged the competitors to explore and be 'Cointreauversial' by crafting a drink that truly exhibited an avant-garde spirit.
Held at Tippling Club, the competition was judged by, Alfred Cointreau, Heritage Manager and sixth generation of the Cointreau family, Elisabeth Tona, Marketing Director of Remy Cointreau International Southeast Asia, and Ryan Clift, owner and chef of Tippling Club and Creative Consultant for La Maison Cointreau. They named Mike Cheong as the La Maison Cointreau Singapore 2013 Grand Winner. Alex Tan was awarded the Media Choice Award for Most Iconic Cocktail, while Mohammad Irwan took home the Media Choice Award for Most Cointreauversial Cocktail.
"I am very honoured to be here in Asia, in Singapore to represent the Cointreau family and to be at the very first La Maison Cointreau in Asia… La Maison Cointreau is an idea that is very close to my heart as it helped to carry on the vision that my great-great grandfather, Edouard Cointreau had in bringing great cocktails to consumers. I have no doubt he would be very proud to see that Cointreau continues till today as the heart of cocktails that keeps inspiring the next generation of mixologists." said Alfred Cointreau.
Alfred Cointreau, Elisabeth Tona and Ryan Clift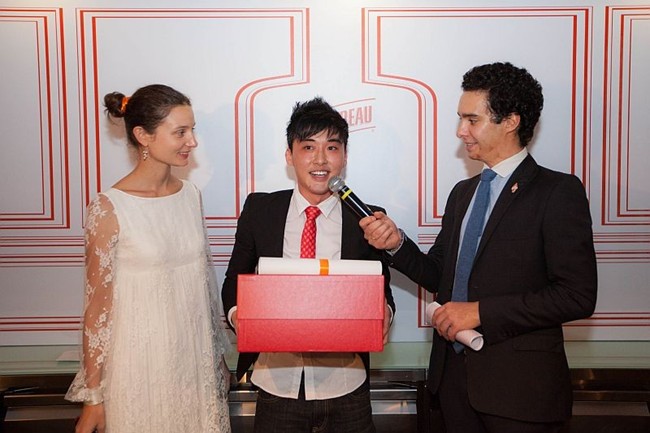 Alex Tan winner of the Media Choice Award for Most Iconic Cocktail with judges Elisabeth Tona and Alfred Cointreau
Mike Cheong the La Maison Cointreau Singapore 2013 Grand Winner with Elisabeth Tona and Alfred Cointreau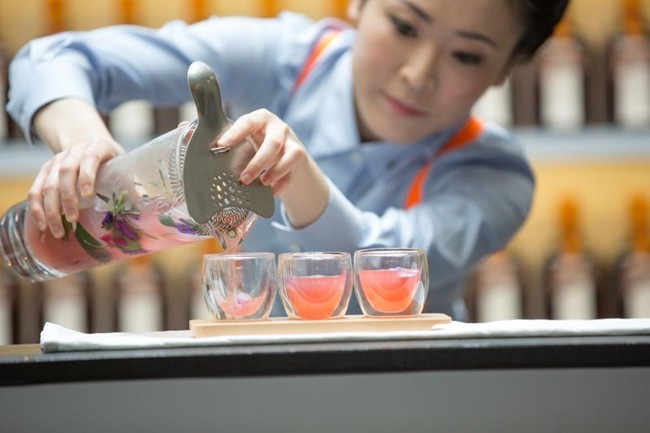 Bannie Kang with her creation, 'Blossom in Gin & Cointreau'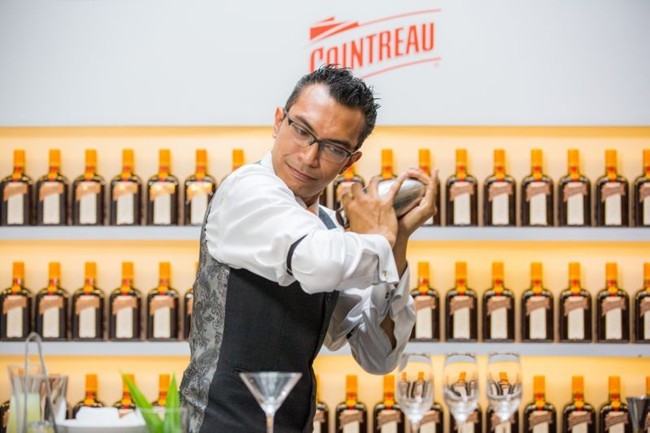 Mohammad Irwan at work
Kino Soh, Alfred Cointreau and Steve Leong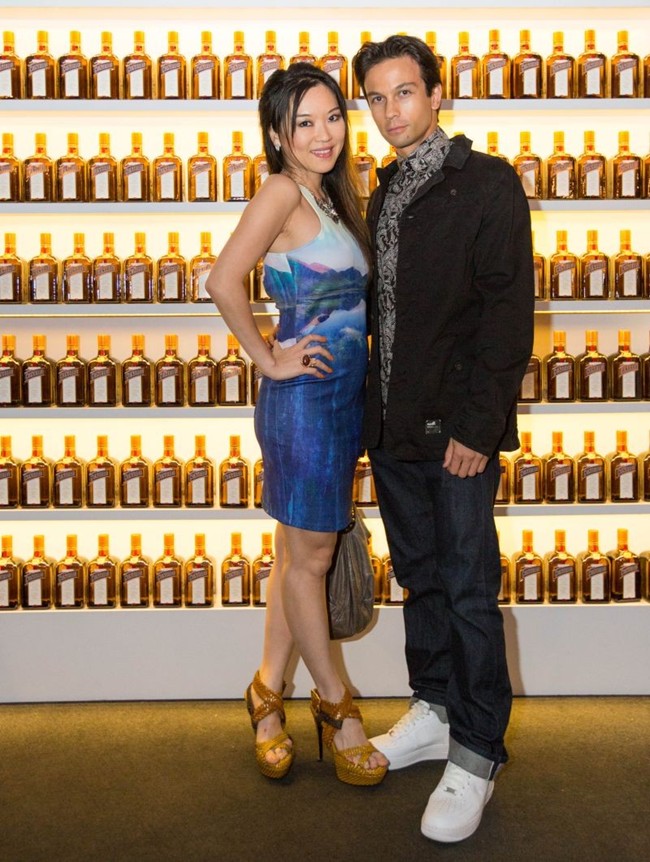 Sharon Tan, Richard Herrera