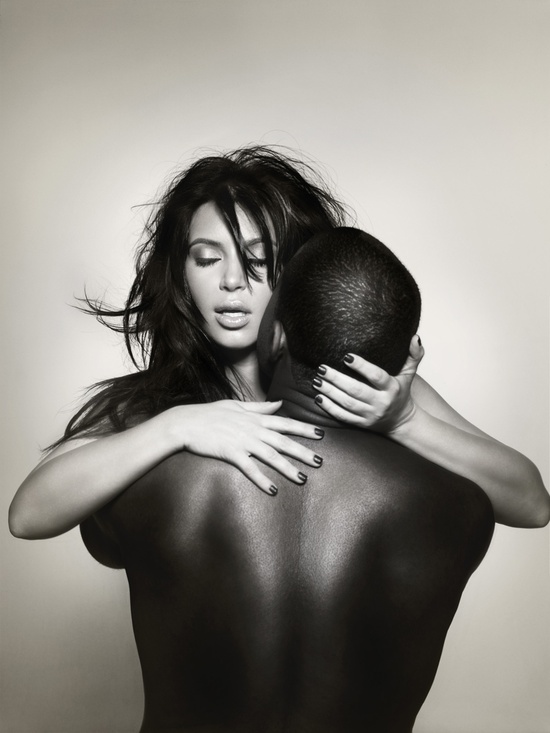 In the latest issue of French Men's fashion magazine L'Officiel Homme;  produced by English photographer Nick Knight from SHOWstudio, it captures Kim Kardashian and Kanye West entirely nude.
Here on WTF, we show you the exclusive spread, which divides itself up into a further intimate look at the superstar couple and a more fashion focus part featuring only Kanye West.
The rich black-and-whites photographed by Nick Knight are definitely more Kanye focused (makes sense given the magazine's status as a men's pub). Maybe Kim also preferred to stay in the background as -regarding her pregnancy- whole-body pics wouldn't have let her look as pretty as she is on the images released in the magazine.
Source: SHOWstudio
Take a look through the gallery after the jump and don't miss to leave your comment below.