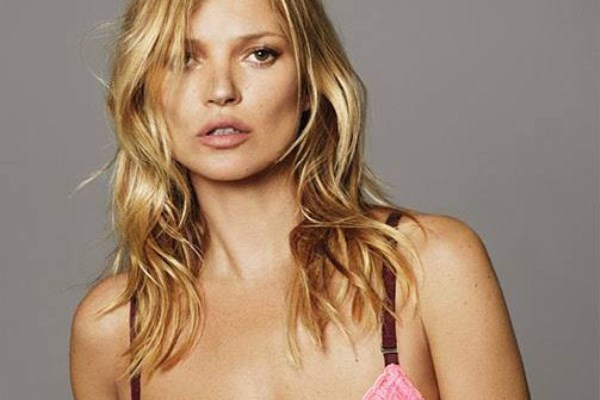 October is Breast Cancer Awareness Month, and in honor of the cause, British designer Stella McCartney has created a pink line of lingerie in order to remind women to do self exams when they get dress. None other than supermodel Kate Moss is the star of the campaign image photographed by Mert & Marcus.
The image features the model pulling down her bra on one said to reveal a pink ribbon–a symbol for Breast Cancer Awareness.
"The main idea was to create something that initiates awareness for women to keep healthy. So we decided to make something stylish, with an eye catching pop of color so that even just opening your drawer and even if you see it and don't wear it, it's a reminder," the designer says in the press release.
(Image via Yahoo)