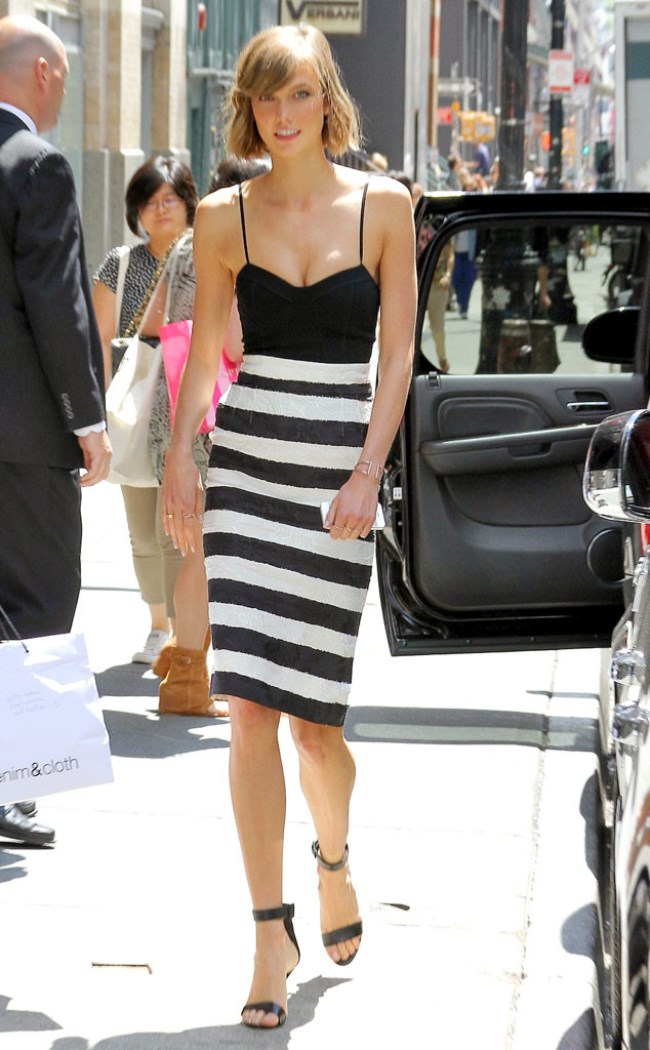 Hot off the heels of Kate Upton's complaints in the September issue of Elle that she was treated like a "toy", yet another cover girl is dishing on the woes of being a model.
This time around, it's Karlie Kloss, who reveals to Vanity Fair that her rise to fame has proven a problem for her runway work.
When asked about the excuse designers most often use for refusing to book her in runway shows, the leggy lady answered without skipping a beat.
NEWS: Karlie Kloss and Daft Punk's Vogue photo shoot: go behind-the-scenes of their futuristic spread
"You are too famous," she revealed. "No one will pay attention to the clothes."
Indeed, Karlie has become increasingly recognizable as more than just a runway model with her various side projects, including a cohosting gig on MTV's House of Style reboot, a denim line and a highly visible role as a Victoria's Secret Angel in the retailer's latest campaign.
In a recent Vogue shoot on the streets of New York, the cropped-haired cutie even caused a traffic jam alongside French electronic music duo Daft Punk.
And while her notoriety may seem like a bit of a headache now, it might prove profitable years from now when designers could pass her up because of her age.
(Source | eonline)